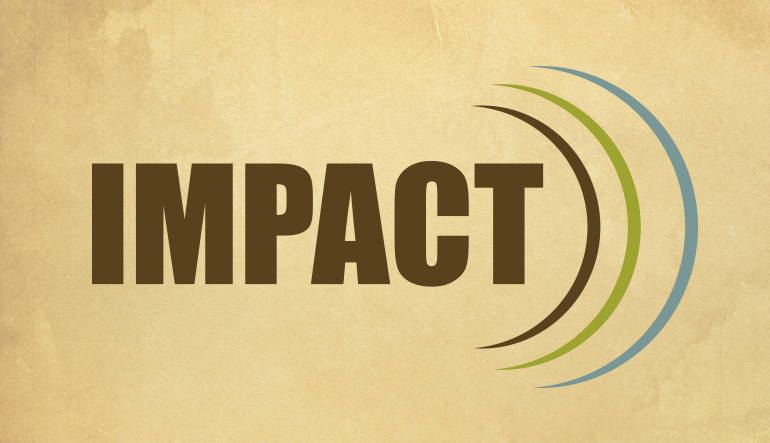 Calvary's IMPACT Ministry is a forum for fellowship, aimed at those 50-65, but age is not the key factor. It's an opportunity to get connected and start building closer relationships among the adults at Calvary.
While IMPACT is not a LifeGroup, our hope is that you can explore the possibility of taking a next step and joining a LifeGroup of someone you meet at an IMPACT event.
There is usually one IMPACT event each month. Some are joint events with SAM (Senior Adult Ministries), but most are independent.


Upcoming Events:
Praying for Your Grandchildren
1st Sunday of Each Month · 12:30 pm · N-1
Benefit from a greater vision of the role you have with your grandchildren. Join us on the second Sunday of each month at 12:30 pm in Room N-1. Please bring your own lunch.
Adult Ministry Gatherings
Impact + SAM BBQ /Hobby Night (ages 50+): July 14 · Hobby display- 4:00pm , Dinner 5:30pm
Enjoy dinner and an evening program with Blue Grass Brethren performing in the Gym. Have a hobby or collection you'd like to display, contact Stephanie Christian or leave her a message at 714-550-2455.
Impact + SAM Movie Night (ages 50+): July 27 · 7:30 pm
Blair & Trish Folsom's house. Come enjoy the sunset and the movie "Wonder" in their beautiful backyard, on 3 giant screens! We will have a dessert potluck so bring your favorite dessert to share, a light jacket or blanket, and bathing suit if you'd like to watch from the pool! Popcorn provided. Bring your kids and grandkids! All ages welcome. 11452 La Vereda Drive, Santa Ana. No RSVP necessary. For directions email: .
Questions regarding Adult Ministries Dinner event tickets? Please contact Beth Greene at 714.914.1644
Some Examples of Previous IMPACT Events:

• Special musical events in Fellowship Hall
• Wildflower hike
• Game night mixer with SAM and Young Adults
• Progressive dinner "Walk through Mayberry"
• Beach parties during the summer
• Murder Mystery Night/Dinner
• BBQ and movie night in a home
• Annual True North Retreat
• Christmas Open House
• Christmas Lights Boat Ride


SIGN UP TO RECEIVE IMPACT EMAILS
To learn more or receive updates about upcoming IMPACT events, please contact Stephanie at