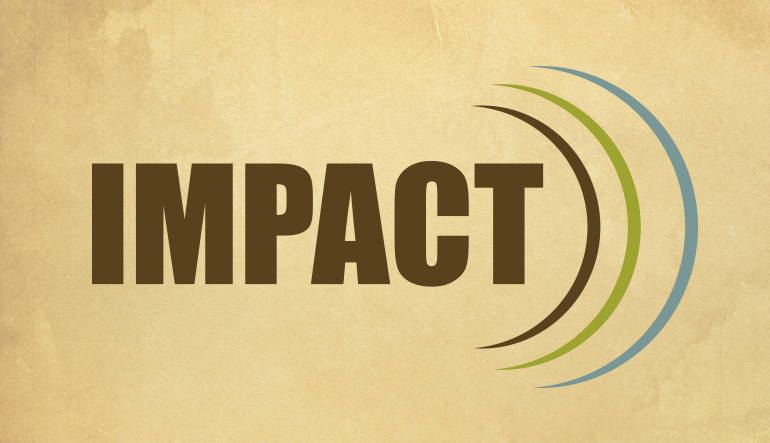 Calvary's IMPACT Ministry is a forum for fellowship, aimed at those 50-65, but age is not the key factor. It's an opportunity to get connected and start building closer relationships among the adults at Calvary.
While IMPACT is not a LifeGroup, our hope is that you can explore the possibility of taking a next step and joining a LifeGroup of someone you meet at an IMPACT event.
There is usually one IMPACT event each month. Some are joint events with SAM (Senior Adult Ministries), but most are independent.


Upcoming Events:
Praying for Your Grandchildren
2nd Sunday of Each Month · 12:30 pm · N-1
NOTE: Meeting for June changed to June 3
Benefit from a greater vision of the role you have with your grandchildren. Join us on the second Sunday of each month at 12:30 pm in Room N-1. Please bring your own lunch.
Beach Party
Friday, June 8th 5:00pm Corona del Mar State Beach
Calvary Impact will provide: fire ring & wood,fixin's for hot dogs, paper plates, napkins and the makings for s'mores.
Please Bring: beach chairs/towels, light jacket, hot dogs/buns/drinks for your party along with chips or appetizer to share.
Parking: daily rate and hourly parking (cheaper after 6pm), limited free parking may be available on the street)
This is a great opportunity to meet and fellowship with people from Calvary. It is also a perfect time to bring family, friends and neighbors.
Adult Ministry Gatherings
Impact + SAM Luncheon (ages 50+): June 20 · 11:00 am - 1:00 pm · Courtyard
Elroy Pankow speaking + singing "Hymns from Heaven". Tickets $9 - Available Sundays on the Patio.
Impact + SAM BBQ + Hobby Night (ages 50+): July 14 · 5:00 pm
Enjoy dinner and an evening program with Blue Grass Brethren performing in Fellowship Hall.
Impact + SAM Movie Night (ages 50+): July 27 · 5:00 pm
Movie night at Blair & Trish Folsom's house. Call 714.550.2306 for address
Questions? Please contact Beth Greene at 714.914.1644
Some Examples of Previous IMPACT Events:

• Special musical events in Fellowship Hall
• Wildflower hike
• Game night mixer with SAM and Young Adults
• Progressive dinner "Walk through Mayberry"
• Beach parties during the summer
• Murder Mystery Night/Dinner
• BBQ and movie night in a home
• Annual True North Retreat
• Christmas Open House
• Christmas Lights Boat Ride


SIGN UP TO RECEIVE IMPACT EMAILS
To learn more or receive updates about upcoming IMPACT events, please contact Stephanie at