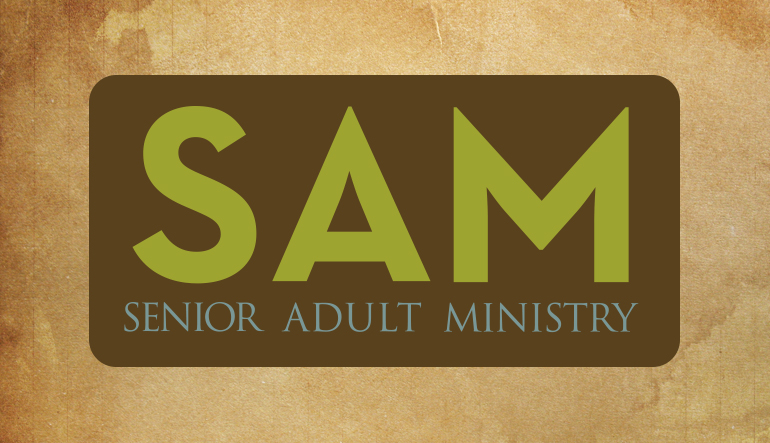 We call ourselves SAM and we have a goal, based on the verse in the Bible that encourages us to "...become blameless and harmless, children of God without fault in the midst of a crooked and perverse generation, among whom you shine as lights in the world." (Philippians 2:15)
Monthly Dinners
Adults of all ages are welcome to join us. We meet every month, except August and December, for an enjoyable evening of delicious dining, melodious music and a guest speaker are available for your enjoyment and edification - and at the reasonable rate of $15 per person!
These events take place on the third Tuesday of the month at 6:30 p.m. in the Fellowship Hall. Tickets are available in the patio Sunday mornings prior to the dinner. Come join us for food, fellowship, and faith building. We look forward to meeting you!
SAM Tour + Lunch
June 20 from 8:00am-1:30 pm
Join us for an auto-related collection and a tour of Trinity Bat Company and lunch at Spaghetti Factory lunch. Contact Beth at 714.914.1644.
SAM BBQ Hobby/Collection Show
July 15 at 4:00 in Fellowship Hall
Annual BBQ featuring The Blue Grass Brethren.
SAM Train to Mission Inn
August 22 at 8:30am-4:00pm
Train ride from Santa Ana Metro to Riverside Mission Inn District. Contact Beth at 714.914.1644.
Adult Ministry Dinners

Questions? Please contact Beth Greene at 714.914.1644


Wednesday Afternoon Bible Study
Join us for Bible study each Wednesday at 1:30 pm in Fireside Room.


White Rose Luncheon
Twice a year a luncheon is held in the Fireside Room which includes singing and an informational guest speaker. This is a wonderful opportunity for widows and widowers to meet and gain new friends, comfort and support. This luncheon is open to widows and widowers of all ages. Many friends are made and much comfort plus support is given to each other. For more information contact Sheryl at 714.550.2310 or


"SAM Times"
Monthly newsletter - sent out the first of each month to keep Seniors in tune with what is happening during the month and opportunities to participate or serve.
For more information on SAM activities please call Pastor John Sherman at 714.550.2320 or contact Sheryl at 714.550.2310 or