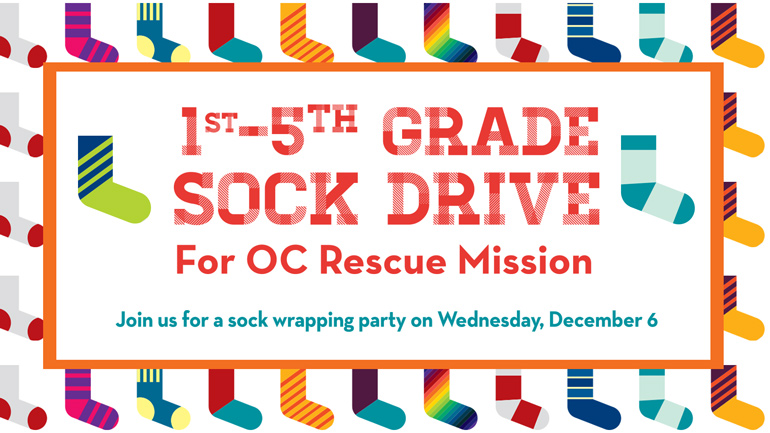 1st-5th Grade Sock Drive for OC Rescue Mission
'Tis the Season to be Serving! OC Rescue Mission helps people out of homelessness. Bring pairs or packs of brand new socks (for adults or children) to Junction or Fuel on Sunday mornings or Wednesday nights from November 15 - December 6.
Elementary Sock Wrapping Party
Wednesday, December 6, 2017 | 7:00-8:30 pm
Join the fun as we decorate and stuff gift bags of socks for OC Rescue Mission!
Questions? Contact Calvary Town at 714.55.2348 or