SHIPWRECKED VBS 2018
Monday, July 23 - Friday, July 27 | 9:00 am - 12:30 pm

Send your kids on an epic island adventure!
At Shipwrecked VBS, kids discover how Jesus rescues us through life's storms. Shipwrecked is filled with incredible Bible-learning experiences kids see, hear, touch, and even taste, with excitement for kids of all ages, birth-6th grade(Nursery-Pre/K parents required to serve on campus.) Join us for daily adventures July 23-27 from 9:00am-12:30pm — Absolutely FREE!
VBS BRIDGE: Calvary provides a supplementary VBS track for kids with special needs! This program includes the same fun and powerful message, but provides one-to-one support and sensory accommodations for those who need it. Space is limited.
Learn More and Register for Bridge

VBS ONE SERVICE SUNDAY: Be sure to join us Sunday, July 29 at 10:00am! Celebrate as one church family what God has done in kids' lives this past week at VBS. Then after the service, join the after-party on the patio!
Learn More about Sundays at Calvary
Shipwrecked Photos + Videos
View 2018 Daily Photo Galleries
Watch 2018 Daily Highlight Videos
Check out Episode One of the Shipwrecked story below. Did you know you can give your kids the gift of watching the all of the stories and craft videos from VBS 2018 again and again? Stop by VBS Headquarters (next to the Chapel) to order your DVD for just $10!

Discover More About VBS:
· Find out what to expect - Daily Schedule
· Keep VBS FREE for all - Donate Snacks + Supplies
· Help make a difference - Penny Project
· Nursery-K for volunteers' kids - Early Childhood
· VBS for kids with special needs - BRIDGE
· Find answers to common questions - VBS FAQ
· Join us Sunday, July 29 - VBS One Service
EXPERIENCE THE FUN OF PAST VBS WEEKS!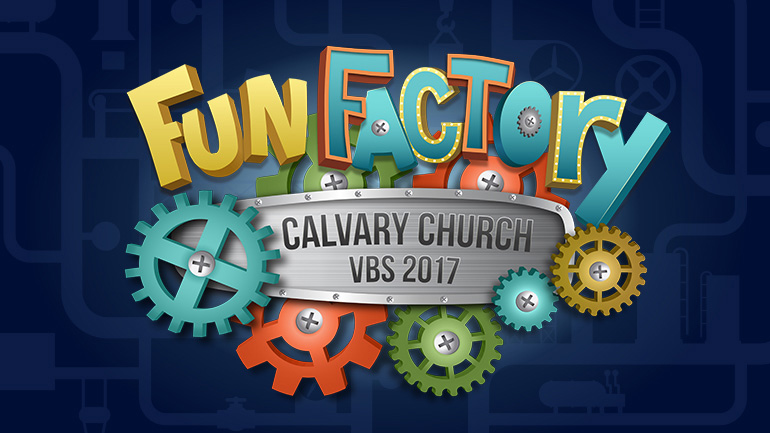 2017 VBS Story Videos
Give your kids the gift of watching the Fun Factory stories and craft videos again and again! DVDs are now available... or you can get on-demand Digital Video anytime and anywhere!
Stream and Download Fun Factory $9.99
There are lots of ways to watch Vimeo videos on devices other than your computer using the Vimeo App - See Supported Devices
You can also now watch and stream previous year's VBS Videos!

DVDs are also available for $10.00
VBS Photos + Video Highlights
View 2017 Daily Photo Galleries
Watch 2017 Daily Highlight Videos