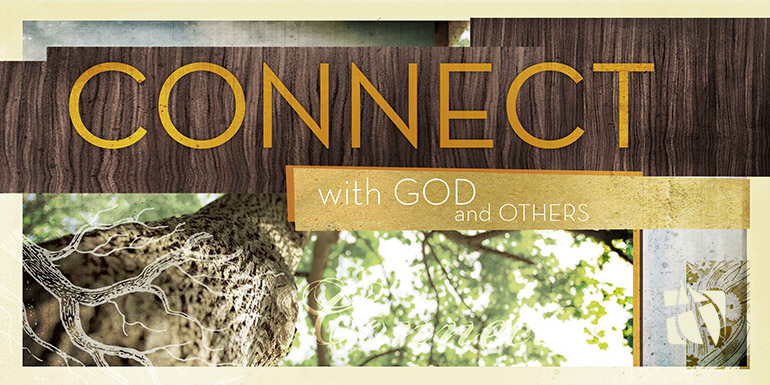 Throughout the year we offer many ways to connect through worship services, LifeGroups, various ministries, and special events. These are all here for us to stay connected with God and in fellowship with other believers.


There are 5 key next steps you can take to connect at Calvary:

1. Visit Connection Point Central
Connection Point Central is an informational resource and gathering place in the Worship Center lobby where you can meet one of our pastors and find out more about Calvary. We'd also love to give you a gift of a free drink from our bookstore just stopping by. Hope to see you this Sunday after the service.
Learn more about what to expect on Sundays at Calvary

2. Take the next "New to Calvary 20-Minute Tour"
Have you recently begun attending Calvary? Take a next step in getting connected and go on a behind-the-scenes New to Calvary 20-Minute Tour. You'll see more than just buildings, but a glimpse into the variety of ministry that goes on beyond the Worship Center. These are a great next step to get to know others who are new to Calvary as well as many of Calvary's pastoral staff. There will be a brief presentation, some time for Q&A, and some good snacks.


3. Attend the "Discover Calvary" Membership Class
To learn more about Calvary and church membership, we offer this class where you can learn about our Beliefs, Purpose, History, and more. This is the first part of our Discover series and gives you an inside look at what Calvary is all about.
Next Class: Sunday, February 21
Meet from 12:15-3:45 pm in the Fireside Room
Discover more about Calvary Church

4. Find a LifeGroup
LifeGroups are ongoing small group communities that gather together throughout the week to CONNECT in a smaller setting, GROW together in our faith, and REACH out together to our community.
5. Connect Online
Check out the latest issues of The Current, subscribe to Pastor Dave's weekly email and like us on Facebook to stay up to date on life at Calvary and be a part of our online community.

To find out more about getting connected at Calvary, contact our Connections Pastor Tim Nellis at 714-550-2398 or