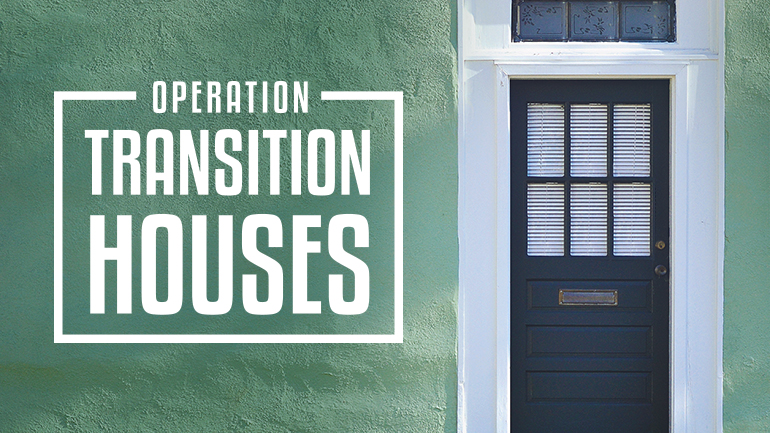 Operation Transition Houses provide homes for boys and girls who are transitioning from orphanages (age 12) before predators can pull them into the world of sex trafficking in Moldova. These homes are safe places for kids to sleep and learn a life skill so they can eventually transition into society. Transition Houses is a ministry of one of our missionaries, Oleg Reutki. The homes cost $8,000 and are being built in Moldova, Romania and other neighboring countries.
WAYS YOU CAN HELP:
1. Purchase the "Item of the Week" and 100% of the profit goes to Operation Transition Houses.
2. Drop a donation in one of the buckets at the bookstore.
Give to Calvary's Global Missions Online