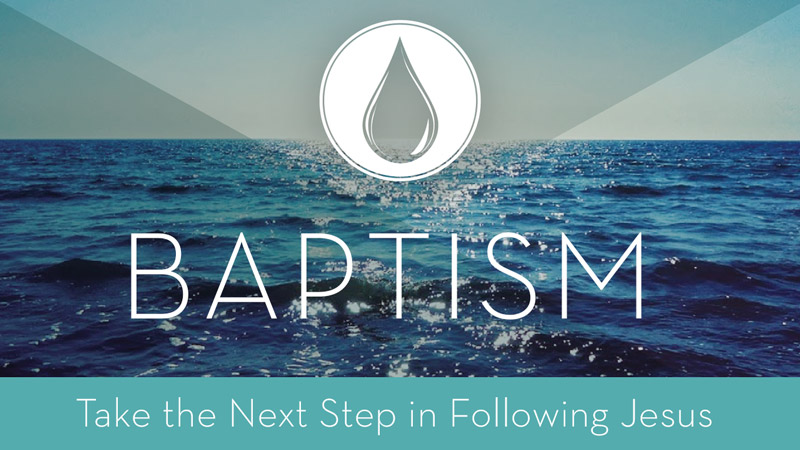 Baptism is a great celebration event where those who have become followers of Jesus "go public" with their decision. We believe the Bible teaches that baptism is for any believer old enough to make a personal decision to follow Christ, and is done through full immersion in water as a symbol of identification with His death, burial, and resurrection.
Baptism is both a public testimony of an individual's passage from the old life to the new life we find in Him and a way to show they are part of the body of Christ. They are aligning their life with Jesus as their Savior and Lord and recognizing their inclusion in God's family - the church.
Watch Sermon on the meaning of baptism
Have you trusted in Jesus, but never been baptized? One of the last words from Jesus was for each believer to be baptized as an outward expression of their faith. See below for details of upcoming opportunities to be baptized at Calvary.


"Therefore we have been buried with Him through baptism into death, so that as Christ was raised from the dead through the glory of the Father, so we too might walk in newness of life." Romans 6:4


Are you interested in being baptized?
To learn more about baptism, come to a one-hour class during one of the dates and times listed below:
Sunday, August 13 + 20
(For Beach Baptisms on August 20 at 5:30pm)
9am + 11am - Meet in the Worship Center Prayer Room.
Sunday, November 19
(For One Service Baptisms on November 26 at 10am)
9am + 11am - Meet in the Worship Center Prayer Room.
Can't make the class, but still want to be baptized?
Please contact us at or 714.973.4800.


When are the next baptisms happening?
Sunday, August 20 - Beach Baptisms
5:30pm | Corona Del Mar - Pirate's Cove
Sunday, November 26
10:00am | One Service - Worship Center
Everyone is invited to come celebrate what God is doing in the lives of those being baptized. Come early, stay late! There will be testimonies and prayer right before the baptisms. Afterwards, join with others from the Calvary Church family for a time of free food, fun and fellowship at the Calvary Church Beach Party.
This is a memorable moment for those being baptized as they declare their faith in Jesus. Each testimony in baptism gives evidence that Christ is still changing lives, and that is something worth celebrating!
Learn More about Beach Baptisms
Baptism Videos
Want to know more about Baptisms?
If you would like to be baptized at Calvary, please call Tammy Harris at 714-550-2342 or email her at