DISCIPLE NATIONS FOR THE KING
REACH WEEK | MARCH 24-APRIL 2, 2017
"Go therefore and make disciples of all the nations, baptizing them in the name of the Father and the Son and the Holy Spirit, teaching them to observe all that I commanded you; and lo, I am with you always, even to the end of the age." Matthew 28:19-20 This great commission to make disciples of all nations given to us by Jesus, as our King, comes with a great promise that He will always be with us. But what does true discipleship look like and how can we play a part in this global, life-changing endeavor today?
Join us for Reach Week 2017 at Calvary to explore ways we can each participate in carrying out this calling. Each Sunday morning will feature excellent speakers who will be focusing on discipleship: what it really is and why it truly matters in seeing lives, churches and nations transformed for the King. In addition, our missionaries will be sharing in various venues throughout the week. We will have a special prayer focus for the nations of the world, our new missionary prayer guide will be available, and be sure to sign up to go to dinner with a missionary!


SCHEDULE OF EVENTS

FRIDAY, MARCH 24
Hispanic Ministries Missions Dinner
7:00 pm | GYM (Tickets required - FREE)
Multicultural meal with Calvary's Spanish speaking missionaries (en Español). RSVP to Illeana at


SATURDAY, MARCH 25
Missions Dinner
6:00 pm | Fellowship Hall (Tickets required - FREE
contact Jill Nielsen at to RSVP)

SUNDAY, MARCH 26
Opening Worship Services
9:00 am + 11:00 am | Worship Center
Guest Speaker Darrow Miller from Disciple Nations Alliance
Missionaries sharing in Lobby and in LifeGroups (See Schedule)
Evening with Darrow Miller
6:00 pm | Worship Center

WEDNESDAY, MARCH 29
TRU Family Fun Night
7:00 pm | Fellowship Hall
Free, fun interactive night for families. (Nursery available)
Middle School & High School Missions Dessert
7:00 pm | Student Underground

THURSDAY, MARCH 30
Women with a Mission
9:00 am | Fireside Room
College Missions Night
7:00 pm | Student Underground

SATURDAY, APRIL 1
Calvary Goes to Dinner - Global Edition
6:00 pm | In Various Homes
(RSVP online here by March 29. Space is limited)

SUNDAY, APRIL 2
Closing Worship Services
9:00 am + 11:00 am | Worship Center
Guest Speaker Jon Burns from Greater Europe Mission.
Missionaries sharing in Lobby and in LifeGroups (See Schedule)


---
ABOUT OUR GUEST SPEAKERS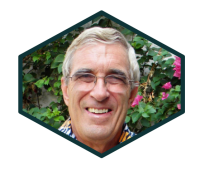 Darrow Miller is a world-renowned author and teacher on Christianity and culture, apologetics, worldview, poverty, and the dignity of women. As a young adult, he was discipled by Francis Schaeffer at L'Abri Fellowship in Switzerland. Over the years he has served as a pastor in various contexts, provided leadership at Food for the Hungry and most recently launched the DNA (Disciple Nations Alliance). The DNA is a global nonprofit organization in over sixty countries who through training, publishing, and mentoring are "equipping the church to transform the world."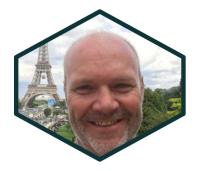 Jon Burns is currently serving as the President for GEM (Greater Europe Missions) who have been reaching Europe for Jesus since 1949. He is a gifted speaker, evangelist, and disciple-maker with experience as a pastor and church planter in northern England. He is also the founder of the "Lionsraw" movement which mobilizes soccer fans around the world to make a difference in the lives of others locally and globally. For this work, Jon received the CNN Hero Award in 2014 and in 2015 he was awarded the British Empire Medal.
View the entire list of Missions Conference Speakers