There are hundreds of people serving here at 1010 N Tustin Ave and around the world. The men and women listed below represent a small piece of that larger picture of the body of Christ at work as they guide the ministries of Calvary Church. Whether on staff or a voluntary member of the Elder Board, all those who provide leadership for Calvary need your encouragement and prayers.
All Calvary Volunteer Team Members, Leaders and Coaches are invited to an inspiring night of fun and celebration, Sunday, September 30 from 7:00-9:00 pm in the Calvary Courtyard!
« Back to Leaders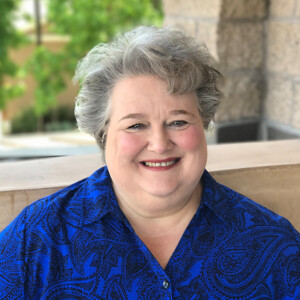 Liz Gold
Reach Global Missions
office: 714-550-2340
What do you do at Calvary?
As Calvary's Missions Director, my responsibility is to oversee all of the ministry that encompasses Reach Global, including: Selection and care of our missionaries (candidates, current, retired) and projects; Short Term teams; vision for reaching the lost (Global Missions Weeks, Missions Team, world religion & mission education classes); encourage other church mission leaders and individuals in reaching their full missions potential; and participate in all pastoral staff requested assignments. I also serve on Wycliffe's Presidential Advisory Counsel and charter board member of DualReach, Calvary partner agencies.
How did you become a follower of Jesus?
As a child, of five years old, my Sunday School class was visited by a missionary lady who served in China. She shared about her ministry and then shared clearly the plan of salvation. Even as a young child I understood the Message and accepted Christ as my Savoir. Two years later I was baptized in recognition of my decision. He has been faithful to me through the years and I am amazed that a missionary led me to Him in the USA!
Hometown: Escondido, CA (beginning in 1966)
Education / Training: Palomar College, Rancho Santiago, UCLA, and Western Seminary. I have also taken a variety of mission related seminars and courses in person and online.
At Calvary Since: 1985
Favorite Bible Verse: Joshua 1:9
Children: Timothy, Anna (both adults)
Married to: Roger
Married since: 1980