There are hundreds of people serving here at 1010 N Tustin Ave and around the world. The men and women listed below represent a small piece of that larger picture of the body of Christ at work as they guide the ministries of Calvary Church. Whether on staff or a voluntary member of the Elder Board, all those who provide leadership for Calvary need your encouragement and prayers.
---

Learn more about Pastor Eric Wakeling, the process up to this point and the journey ahead at calvarylife.org/pastor
« Back to Leaders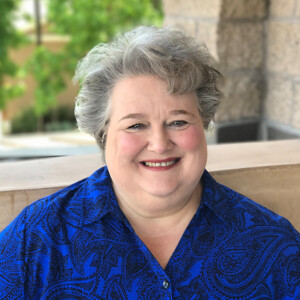 Liz Gold
Reach Global Missions
office: 714-550-2340
What do you do at Calvary?
As Calvary's Missions Director, my responsibility is to oversee all of the ministry that encompasses Reach Global, including: Selection and care of our missionaries (candidates, current, retired) and projects; Short Term teams; vision for reaching the lost (Global Missions Weeks, Missions Team, world religion & mission education classes); encourage other church mission leaders and individuals in reaching their full missions potential; and participate in all pastoral staff requested assignments. I also serve on Wycliffe's Presidential Advisory Counsel and charter board member of DualReach, Calvary partner agencies.
How did you become a follower of Jesus?
As a child, of five years old, my Sunday School class was visited by a missionary lady who served in China. She shared about her ministry and then shared clearly the plan of salvation. Even as a young child I understood the Message and accepted Christ as my Savoir. Two years later I was baptized in recognition of my decision. He has been faithful to me through the years and I am amazed that a missionary led me to Him in the USA!
Hometown: Escondido, CA (beginning in 1966)
Education / Training: Palomar College, Rancho Santiago, UCLA, and Western Seminary. I have also taken a variety of mission related seminars and courses in person and online.
At Calvary Since: 1985
Favorite Bible Verse: Joshua 1:9
Children: Timothy, Anna (both adults)
Married to: Roger
Married since: 1980