There are hundreds of people serving here at 1010 N Tustin Ave and around the world. The men and women listed below represent a small piece of that larger picture of the body of Christ at work as they guide the ministries of Calvary Church. Whether on staff or a voluntary member of the Elder Board, all those who provide leadership for Calvary need your encouragement and prayers.
All Calvary Volunteer Team Members, Leaders and Coaches are invited to an inspiring night of fun and celebration, Sunday, September 30 from 7:00-9:00 pm in the Calvary Courtyard!
« Back to Leaders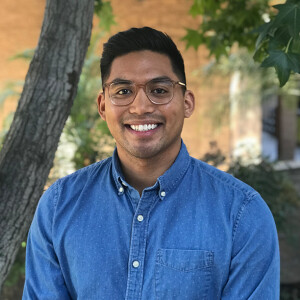 Nate Greene
Elementary + Athletics
office: 714-550-2207
What do you do at Calvary?
Along with a team of fantastic interns & volunteers, I oversee and provide leadership for Calvary's Elementary Ministry. It is here where we long to see kids grow into a deeper understanding of who their Maker is and to teach them how to glorify Him while living this life.
How did you become a follower of Jesus?
I gave my life to Christ at the age of 13 on my first ever missions trip. My youth pastor helped lead me to realize that there was truly a void in my life and reminded me of the gospel and what Christ did for me on the cross. It was there on that trip that I accepted the gift of salvation. My life since that point has never been the same and I am confident that where I am today is directly the result of the decision I made at 13 to give my life to Christ and to follow Him wherever He may lead.
Hometown: Chicago, IL
Education / Training: Crown (MN) B.A. in Communication Studies & B.S. in Christian Studies
At Calvary Since: 2016
Favorite Bible Verse: Micah 6:8