There are hundreds of people serving here at 1010 N Tustin Ave and around the world. The men and women listed below represent a small piece of that larger picture of the body of Christ at work as they guide the ministries of Calvary Church. Whether on staff or a voluntary member of the Elder Board, all those who provide leadership for Calvary need your encouragement and prayers.
All Calvary Volunteer Team Members, Leaders and Coaches are invited to an inspiring night of fun and celebration, Sunday, September 30 from 7:00-9:00 pm in the Calvary Courtyard!
« Back to Leaders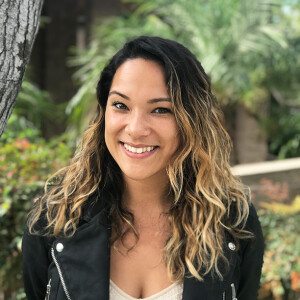 Cat Aragon
College
office: 714-550-2453
What do you do at Calvary?
I help lead and facilitate Monday and Thursday night events for our College Ministry here at Calvary. Each week we create a safe place that invites student to be vulnerable, grow in the knowledge of Christ, and fall deeper in love with their Savior. I have the honor to come along side and disciple the students, with an emphasis on female students.

How did you become a follower of Jesus?
I grew up in a Christian home and believed in Jesus at a very young age. However, I didn't fully understand the need for a savior. I believed, because my parents believed. It wasn't until high school where I began forming my own questions, doubts and beliefs. After doing things my own way, I was tired and began to see my need for a savior. I wanted to feel God, and God sure enough answered my cry. He showed me that my sin was a barrier that kept me from holy communion with God the father. He then revealed His son Christ to me, who came to reconcile and conquer sin. In those years I began to understand and live out the Gospel. That is when I chose to follow Christ and make him the most essential part of my life.

Hometown: Anaheim, CA
Education / Training: Cypress College: AA, Liberal Arts: Social Behavioral Science; California State University of Fullerton: BA, Psychology (p)
At Calvary Since: January 2017
Favorite Bible Verse: Galatians 2:20