There are currently 90 missionary families, whose work around the world is supported monthly through the people of Calvary's Faith Promise gifts. (Some missionaries are not listed below because they are retired or serving creative access people-groups.) To learn more about how Calvary supports missionaries, or even how you can become a missionary, check out our Global FAQ.
« Back to Missionaries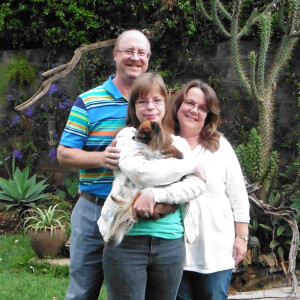 Brian and Patty Arensen
Kenya | Africa Inland Mission
Brian and Patty Arensen serve in the AIM Eastern Region Office. Brian is the administrative officer overseeing 200 AIM missionaries serving in Kenya and Tanzania. Patty is a co-leader for Precepts Bible Study. She also is involved in the Kenya quilt guild where she interacts with women from various cultures.