There are currently 90 missionary families, whose work around the world is supported monthly through the people of Calvary's Faith Promise gifts. (Some missionaries are not listed below because they are retired or serving creative access people-groups.) To learn more about how Calvary supports missionaries, or even how you can become a missionary, check out our Global FAQ.
« Back to Missionaries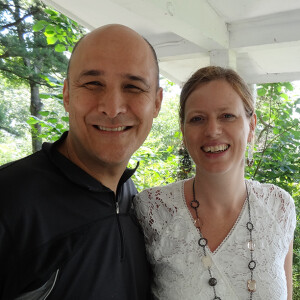 Mark & Marijke Kuo
Georgia/Int'l | Operational Mobilization
Marijke ministers as OM's International People Care Director. She and her team assist leaders and make sure they have training, crisis contingency plans, and resources for debriefing, mentoring, and counseling. She also coaches People Care staff to enhance their relationships and ministry skills.