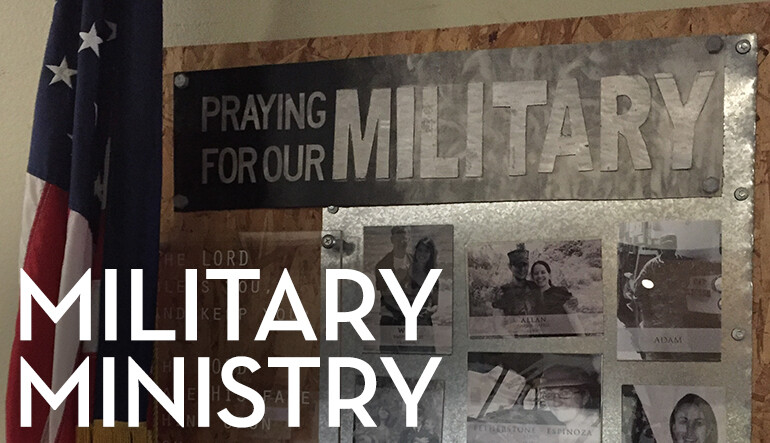 As a church we want to be lifting our military up in prayer while supporting and encouraging their families.
Whether you have family in the military or just like to pray, join us at the Military Prayer Wall in the Worship Center Lobby as we spend time remembering the sacrifices of those who served on our behalf. We will also be praying for those who are currently connected to Calvary Church and serving in our U.S. Military branches.
If you would like to learn more or include a military person on the prayer card, contact Sheryl at .