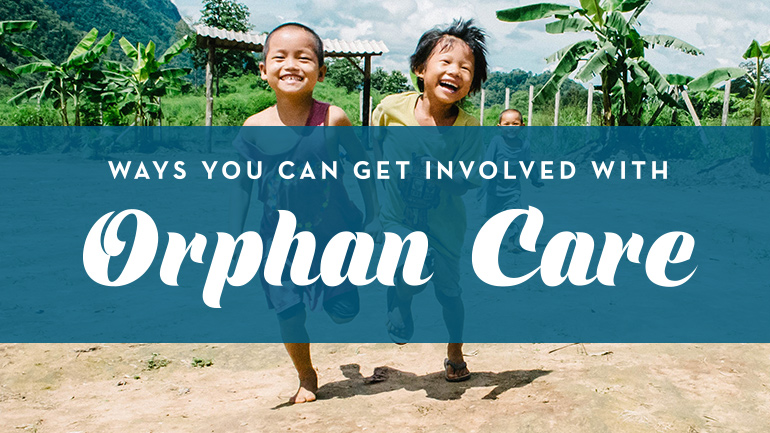 Orphan Care Sunday
October 15
Guest speaker Jim Daly—author, radio host and president of Focus on the Family—spoke with us about God's heart for the orphan and how you can make a difference.
Daly's long journey of loss as an orphan to the head of an international Christian organization dedicated to helping families thrive is a powerful story of finding meaning, purpose and a sense of belonging.
Parenting Class - Adoption
Sundays in October • 9:00AM • Fireside Room
Explore what the Bible has to say about adoption and God's love for the orphan and discover what your unique calling and role will be in caring for the orphan.
Orphan Care Gathering
1st Sunday of each month | 9:00 am | W-209
On the first Sunday of each month we invite anyone who is interested in supporting or being involved in Orphan Care (foster, adoption, Safe Families, etc.) to gather to network, learn about resources, support, talk about upcoming events and to pray together. Contact Matt at for more info.


---

Discover more about ways you can LEARN about God's love for the orphan, PRAY how to get involved in the global orphan crisis, ADVOCATE for the orphan and SUPPORT ministries at Calvary, in our community and around the world.
LEARN about God's love for the orphan
• Read "Adopted for Life" by Russell D. Moore or "Orphanology" by Tony Merida
• Foster care & foster-adopt at olivecrest.org
• Local & international adoption at bethany.org
• Safe Families for Children at safe-families.org
• Get connected to Christian Orphan Alliance
PRAY how to get involved in the global orphan crisis
• Pray for the over 143 million orphans worldwide
• Pray for patience and trust in God for families who are waiting for a child in the adoption process
• Pray for wisdom, grace & peace for families parenting adopted and foster children from difficult or traumatic backgrounds
• Pray for opportunities to open for you to get involved in the orphan care movement
ADVOCATE for the Orphan
• Explore Focus on the Families resources to find your place in the orphan care movement at icarefororphans.org
• Become a court appointed special advocate to a child in the Orange County social service system at casaoc.org
• Serve a meal or tutor a teenager in the foster system at orangewoodfoundation.org/volunteer
• Join the Orphan Care Ministry at Calvary Church at calvarylife.org/orphan
• Create awareness for orphan care resources and volunteer opportunities through your social media accounts.
SUPPORT ministries at Calvary, in our community & around the world
• Serve for a weekend in Mexico at Nuevo Amanecer, an orphanage supported by Calvary's Hispanic Ministry. Contact Pastor Armando Reyes at
• Host a garage sale or collect recyclables and donate the proceeds to Olive Crest's seasonal opportunities at olivecrest.org
• Give financially to a family at Calvary going through the adoption process through our designated Orphan Care LifeSong Fund at calvarylife.org/give
• Bring a meal to a family who is hosting a Safe Family placement. Find out how by contacting Pastor Matt Doan at
• Sponsor a child monthly through Compassion International at compassion.com or through Calvary's South African partner, Acres of Love at acresoflove.org
• Support a child rescued through human trafficking through our Calvary missions partner in Eastern Europe/Moldova at newhopeurasia.org
• Host a jewelry party in your home or at work through International Sanctuary to support victims of human trafficking in India and here in Orange County at isanctuary.org

Have questions? Contact Pastor Matt Doan at