3 Vital Questions for Life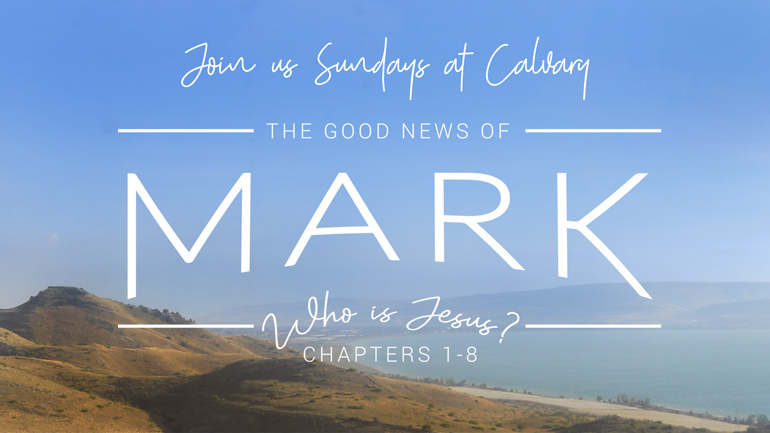 Hello Calvary Family,
I've been through a bunch of different personality tests and other assessments. Myer's Briggs, MMPI, Strengthsfinder, DISC, spiritual gifts assessments, etc. We are often fascinated with these sorts of self-discovery processes. I'm sure part of that is a little narcissistic and part of that is just because it's interesting to know what makes us tick.
And I think they have the potential to be quite helpful depending on how they are used. It was Augustine (1600 years ago) who said "Lord, let me know myself; let me know You." It was a prayer that implies the more we know our honest and true selves, the more we can be open to knowing God as well. It also works in reverse. The more we know God, the more we can know our true selves.
As I have been through processes of self-discovery, it has genuinely helped me to be able to know and relate to God more honestly and free of self-deception. This is a never-ending process of growth until we are ultimately glorified.
This Sunday we will look into a few questions of deep self-discovery:
1. Does Jesus care about me?
2. Why am I afraid?
3. Do I have faith?
These are questions asked by either Jesus or the disciples while in the middle of a storm in Mark 4. You might be in a storm right now or smoothly sailing on calm waters. These will be important questions for all of us to work through and I think these are helpful questions for the friends you've been thinking about inviting to church as well.
May the Lord bless you and keep you,

Eric Wakeling
Senior Pastor



Calvary Weekly Email
Sign up to receive the weekly Calvary email of the Pastor's Blog to get biblical insights and ministry updates on life at Calvary as we follow Jesus together.