Are You Really Free?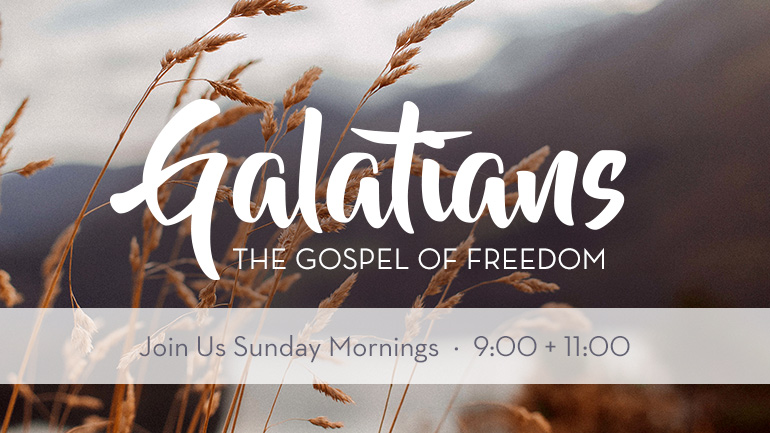 Dear Calvary Family,
New York magazine interviewed some prisoners and asked them to describe those first hours of new freedom from prison life. One man, Jeffrey Deskovic, age 41, spent 16 years on prison. Here is how he described that first day of freedom:
At times I wasn't quite sure whether I really was out and free. I felt like a finger was tapping me on the back and saying, "What are you doing? They belong out here, but you don't. They don't really realize that you don't." So I just did something that I wanted to do for a long time: I wanted to sit outside in the nighttime and not have to go inside … I could see a few stars and the lights on in some of the other houses. It was just a minor thing that had been taken away from me.
When I read that I could not help but think of our spiritual life of new freedom. Just as we celebrated at Easter, Jesus frees us from fear, sin and death by giving us faith, forgiveness and new life when we place our trust fully in Him as our rescuer and ruler.
We see this promise of freedom recorded by John in his gospel: So Jesus was saying to those Jews who had believed Him, "If you continue in My word, then you are truly disciples of Mine; and you will know the truth, and the truth will make you free." (John 8:31–32). We often hear that ending phrase that the truth will make you free. What many fail to include is the basis of that freedom in Christ: We must abide in Jesus' word and live as His disciples walking in step with the Holy Spirit. Then, knowing that truth will give to us that freedom.
But, sadly, there are evil forces and false teachers that try to mislead us and distort that truth so we feel like Jeffrey just out of prison and wonder if we are really free. Satan and his followers love to tap us on our back and ask, "What are you doing…you do not belong here" when we follow Christ and belong to His church.
We must overcome such false teaching and perceptions to avoid entering back into a spiritual prison based on false teaching and faulty truth. For this reason, please join us for our new sermon series to learn about the gospel of freedom as we study Galatians together. Paul wrote this book to counter the false teachers that try to steal away our spiritual freedom in Christ as he said: It was for freedom that Christ set us free; therefore keep standing firm and do not be subject again to a yoke of slavery. Galatians 5:1
Join us this Sunday at 9:00 am or 11:00 am as we live in that freedom of Christ and break any chain that would enslave our hearts and minds or draw us back to the "slavery" of sin.
David Mitchell
Senior Pastor





Calvary Weekly Email
Sign up to receive the weekly Calvary email of the Pastor's Blog to get biblical insights and ministry updates on life at Calvary as we follow Jesus together.