Beach Baptisms are this Sunday!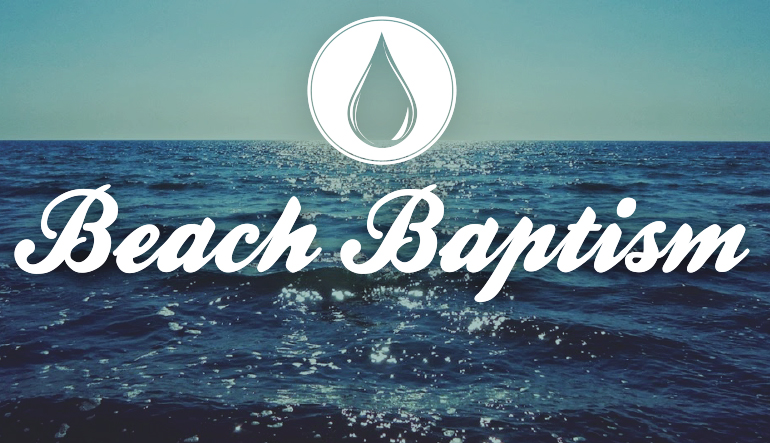 Dear Calvary Family,
Who doesn't love being inspired? I can get so fired up watching movies where people are completely committed to their goals and never give up. You know you love that story of the guy that falls during the Olympic track race and then his dad comes out of the crowd to help him cross the finish line arm-in-arm. We love these stories.
One of the times in the life of the church that inspires me most is baptisms. I love listening to people tell their stories of a life transformed by Jesus. I love watching people make a public profession of their faith. The crowd cheers every time each person rises up out of the water and hugs their family and friends. I'm pumped up every single time.
The most inspiring baptisms for me was having the opportunity to baptize both of my daughters down at the beach. We made sure to not pressure them and allow them to make that decision for themselves and I was so proud when they did. The best part was being the one to baptize them and watching them come up out of the water and jump up and give me the world's best hug. Those were the best hugs I've ever had with my girls. And I'm a big hugger.
If you really want to be inspired, come cheer (and maybe hug) at Calvary's Beach Baptisms this Sunday, August 20 starting at 5:30 pm at Corona Del Mar State Beach. We'll be just over the rocks in Pirate's Cove.
Come early and stay late! There will be testimonies and prayer right before the baptisms. Afterwards, join with others from the Calvary Church family for a time of free food, fun and fellowship at the Calvary Church Beach Party.
Eric Wakeling
Executive Pastor
P.S. Do you want to take this next step and be baptized at the beach? Then join us in this Sunday morning at 9:00am or 11:00am for one of our Baptism Classes to learn more and prepare for this big event.





Calvary Weekly Email
Sign up to receive the weekly Calvary email of the Pastor's Blog to get biblical insights and ministry updates on life at Calvary as we follow Jesus together.