Caring for Missionary Kids
The following article is written by one of our Calvary missionaries, Carolyn Eumarian, who is a MK (Missionary Kid) Education Specialist for Avant Ministries and has been working with MKs for 30 years.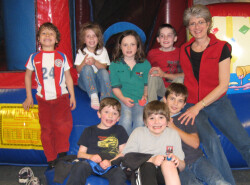 Asa is reserved and contemplative. Luke is outgoing and verbal. Asa resists what he sees as "giving up" his US identity in exchange for that of Italy, where the family will locate as missionaries. He asks his parents not to push him into activities and friendships until he is ready. Luke wants to join a baseball team and prefers that his parents pave the way into new friendships in Italy; he's ready to take it all on!
Yes, Luke and Asa are brothers.
MKs (Missionary Kids) are as wonderfully unique and varied as other kids. Some are resilient and outgoing, thriving in their family's country of service. Some are quiet, missing sending country and family. One might love HMA (Home Ministry Assignment) and all of its travel and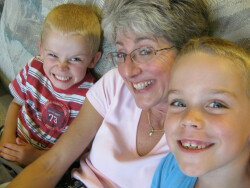 unpredictability, while another sees it as a time of painful hello's and goodbye's, lack of schedule and security, and too many people to meet.
Their struggles differ just as their personalities and characters differ. And even though you don't have the luxury of knowing all Calvary MKs individually, there are wonderful things you can do to show love and care to any MK.
Here are my own Top 10 Ways to Care for MKs—in no discernible order—based on my gleanings from 30 years of working with MKs and their families (yes, it's been that long!)
Learn about their country/culture, and be able to talk intelligently and positively with them about it.
Ask questions about their past, present and future, and then listen well.
Stay in touch when they're overseas—remember birthdays, send care packages of favorite-and-unavailable items.
Help connect them to new friends—children or teens who will incorporate them into their circle of friendship. Choose kind people who think beyond themselves and their world, to others.
Take them shopping for up-to-date clothes when they return to the US.
For a young MK: Adopt their family while they're on HMA; build relationships that will continue over the years. Involve them in fun aspects of US culture so that they have positive memories and associations for next time they return.
For a high school/post high school MK: Help find or provide a summer job, get a driver's license, and in other ways to get to know their "passport culture."
For a college MK: Visit on-campus, take them out to eat, attend their concerts, sporting events, or dramas; invite them for holidays or ANY time; include them with your extended family.
For a college-aged MK: Help them purchase a ticket "home" to visit their family during a holiday or vacation. The first year on their own can be an especially challenging time of homesickness and cultural adjustment.
Pray for them. Pray the Word for them. Let them know how/what you are praying, so that you help to imbed Truth in their hearts and lives. (While I said these are not in order, this one is The Main Thing! If you can do nothing but this one, you are giving the best gift possible to your MK friends.)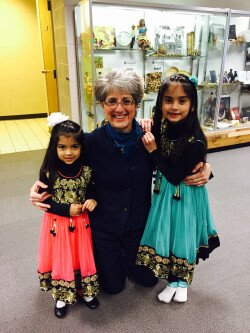 Thank you for doing ANYTHING you can do.
It makes a difference in each life, in each family.
It exemplifies the body of Christ in action, to formative young lives. It honors our God and King.