Remember and Celebrate - Join us for a special Communion Sunday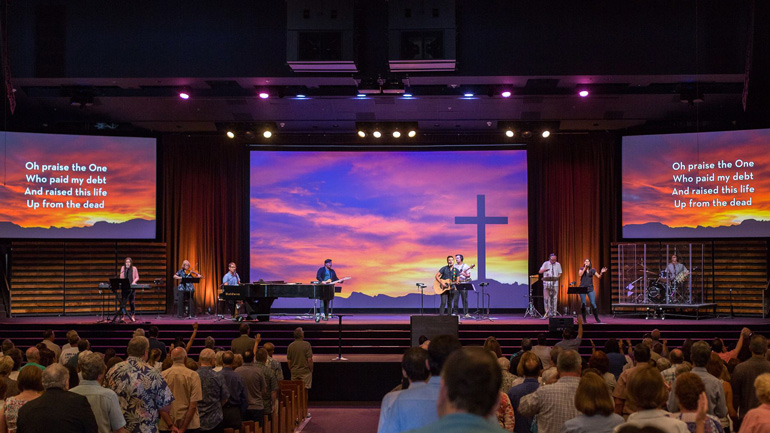 Dear Calvary Family,
Remember and Celebrate. These are two words we try to practice here at Calvary Church. Our kids are the best example of this when they pause to remember and celebrate every couple months in our Children's Ministries. They look back and reflect on what they have learned and celebrate the work that God has done in the last season.
God instilled this pattern into the people of Israel when He instituted the feasts of the Old Testament. These were opportunities to remember and celebrate. It's also what we do with our weekly gathering of worship, especially when we participate in the Lord's Supper together.
We will remember and celebrate in our worship services this Sunday at 9:00am and 11:00am. We will remember what God has taught us through the Galatians series we just completed and celebrate what God has done to transform lives this summer. We will also receive communion all together to remember and celebrate the work that Jesus accomplished on the cross.


---

Also in case you missed it, Last Sunday we shared some exciting news about our worship leadership in this next season at Calvary. We're pleased to announce that JOSH WATHEN, whom some of you have met in recent weeks, has accepted the position of ASSOCIATE WORSHIP PASTOR. He will be serving with us most Sunday mornings and also supporting worship music and leadership in Middle School, High School and College/Young Adults.
He will be joining Pastor Ron Rogalski to lead us in cultivating our multi-generational worship at Calvary. We're building on our vision to be better together, with a focus on reaching out to welcome new people into our church family as we glorify God together. So, our team will be reflecting and serving all generations at Calvary:
Ron Rogalski, Worship Pastor
Josh Wathen, Associate Worship Pastor
Justin Unger, part-time helping develop musicians and leaders
Helen Weed, part-time supporting our church choir and instrumental music.
Josh will be joining us on September 3, a special One Service Sunday at 10:00am. We hope to see YOU there for this significant Sunday in the life of our church family. Programs will be available for Nursery-K. Everyone else will be together in the Worship Center.
So, we'll you this Sunday morning at 9:00am or 11:00am for a special communion service to Remember and Celebrate. And then on Labor Day Weekend, September 3 for One Service at 10:00am. Learn more at calvarylife.org/sunday
Eric Wakeling
Executive Pastor






Calvary Weekly Email
Sign up to receive the weekly Calvary email of the Pastor's Blog to get biblical insights and ministry updates on life at Calvary as we follow Jesus together.