The Transformation of the Brothers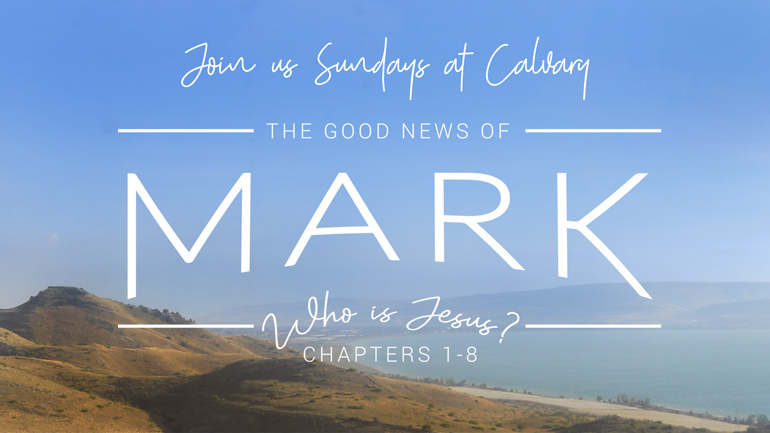 Dear Calvary Family,
James and Jude were Jesus' earthly brothers. James was used by God to write one of the New Testament letters. He begins the letter by writing, "James, a bond-servant of God and of the Lord Jesus Christ." (James 1:1). About 10 years later, Jude also wrote a letter to the 1st century church that would be included in the New Testament. He begins the book with the words, "Jude, a bond-servant of Jesus Christ, and brother of James." (Jude 1:1) Both brothers, identify themselves as servants and followers of Jesus.
This wasn't always their story.
In Mark 3:20-35 we read how Jesus' earthly family was very troubled by His growing ministry around the Sea of Galilee. In fact in in Mark 3:21, Jesus' family leaves their hometown to go and get Jesus in the coastal town of Capernaum because in their minds, "He has lost His senses."
Jesus' family, including James and Jude, believed that Jesus was crazy, a lunatic. When they arrived in Capernaum, word was sent to Jesus that they were there, "A crowd was sitting around Him, and they said to Him, "Behold, Your mother and Your brothers are outside looking for you."
So what happened to James and Jude and Jesus' family between this event in Mark 3 ("He has lost His senses") and the opening lines of James and Jude ("A bond-servant of Jesus Christ")?
The Resurrection!
1st Corinthians 15:7 tells us, "then He (Jesus) appeared to James, then to all the apostles." James and Jude were transformed from thinking Jesus was a lunatic, to believing that Jesus was Lord when they encountered Him after His resurrection.
They experienced the truth that Jesus had died on the cross, was buried in a tomb and had risen from the dead, overcoming death and conquering sin! This truth transformed and changed Jesus' family and brought them into the larger spiritual family of God that all followers of Jesus now belong to (Mark 3:31-35).
This Sunday, we will gather together at Calvary, to worship our resurrected King Jesus, encourage one another in our faith and dig deeper into Mark 3:20-35 as a Church family.
Many of us are praying that the same truth about Jesus that changed His brothers, would change our unbelieving family members and friends. This would be a great Sunday to invite non-believing family members and friends to come with you to Calvary to hear the life changing truth of Jesus!
In fact, I invite you to email me at the name of a family member or friend that you are praying will join you this Sunday at Calvary. I would love to join you in praying for them by name.
A fellow transformed brother in the family of God,
Matt Doan



Calvary Weekly Email
Sign up to receive the weekly Calvary email of the Pastor's Blog to get biblical insights and ministry updates on life at Calvary as we follow Jesus together.