"You Can't Go Home Tonight...It's Too Dangerous"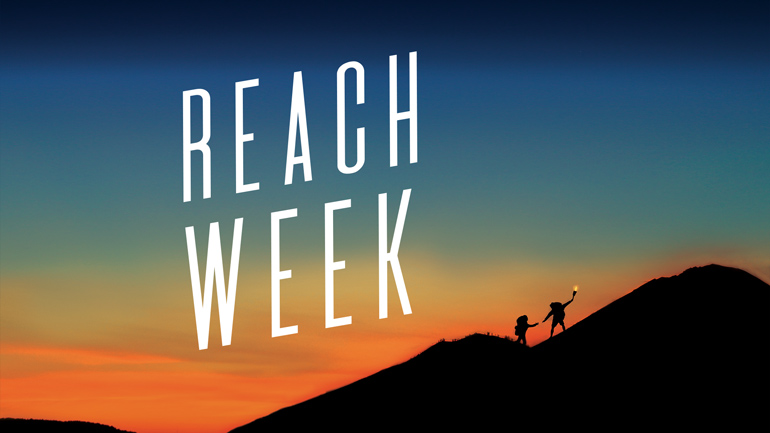 As the Monday morning skies around Orange County began to turn reddish grey, I am sure you found yourself running to your phone or TV to find out what was happening. For those living in Anaheim Hills, and later in the day, in the hills of Orange and North Tustin, no one had to run to their phones or televisions to find out what was going on. What was happening was dangerously occurring right in from of them. The fire known as "Canyon Fire 2" was racing through the hills and valleys of Anaheim, Orange and Tustin. By the end of the day on Monday, over 5,000 households had been evacuated and told, "You can't go home tonight, it's too dangerous."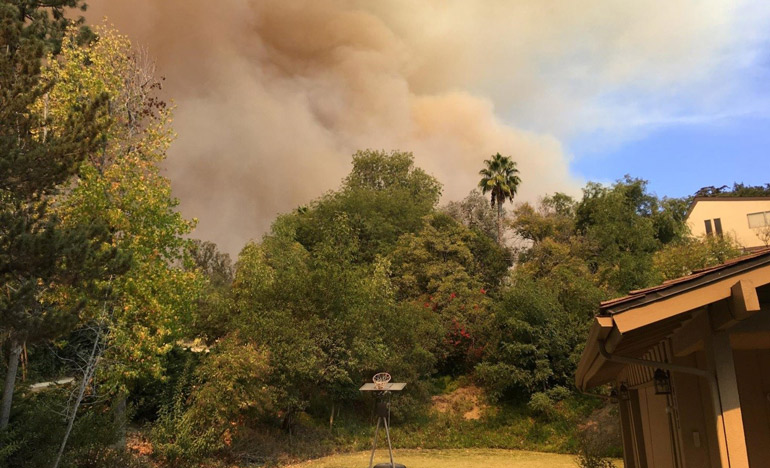 (Photo taken from Calvary members, Brady and Cheryl Kramer's front yard on Monday Afternoon. They were evacuated, but their house was okay.)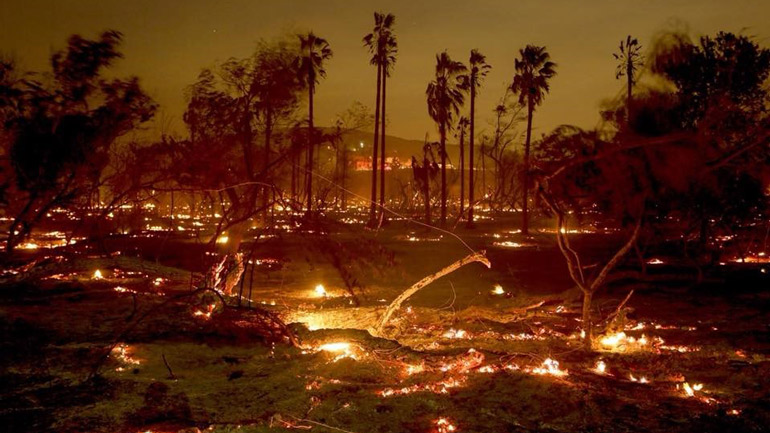 Peter's Canyon in Orange on Monday Night (Photo courtesy of Wendy Cash Smisek)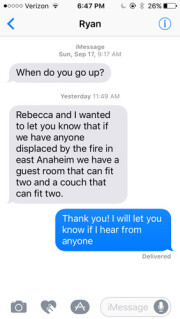 The fire was first reported at 9:50am on Monday. At 11:49am that same day, I received the first of many texts, emails and Facebook messages from Calvary people offering their homes and apartments to anyone who was being evacuated due to the fire.
We were humbled and blown away at the response of so many of you, who wanted to help, willing to open your homes to people you didn't personally know.
We mourn the 24 homes that were reportedly destroyed in this disaster, yet we are thankful to the Lord to know that despite the intensity and speed of "Canyon Fire 2", no lives were lost. If you are in need of help or want to offer assistance, please contact us at so we can connect those in need with available resources. And, let's continue to lift up in prayer all those impacted.
If you will permit me to switch gears, I want to point out another Orange County crisis. This one is not quite as obvious as this week's fire. Last year, over 1,000 children here in Orange County, were told for a variety of reasons the same sentence explained to this week's fire evacuees, "you can't go home tonight, it's too dangerous" as they were placed in OC's local foster care system. These 1,000 kids in our Orange County community are on top of the 127 million children worldwide, who woke up this morning, either motherless or fatherless and are considered an orphan.
As followers of Jesus, have a unique calling to care for the orphaned kids of our community and our world. In the Old Testament book of Isaiah, Chapter 1, the prophet to Israel issues this challenge, "Learn to do good; Seek justice, Reprove the ruthless, Defend the orphan, Plead for the widow."
This Sunday morning we are concluding our Fall Reach Week at Calvary with "Orphan Care Sunday." We will have the honor of hearing from the President and Radio Host of Focus on the Family, Jim Daly.
Jim will share his life story of being abandoned by his alcoholic father at age 5 and then losing his mother to cancer four years later – a wound deepened when his grieving stepfather emptied the family home and left Daly, the youngest of five children, and his siblings to fend for themselves after their mother's funeral. Several tough years followed, including time in foster care. "I am living proof," he wrote in his 2007 autobiography, "Finding Home," "that no matter how torn up the road has already been, or how pothole-infested it may look ahead, nothing – nothing – is impossible for God."
Our prayer is like Monday night, when so many in our Calvary Church family offered their homes to fire evacuees, God will uniquely call the people of our Church to consider opening their homes to children caught up in the orphan crisis we are experiencing here in Orange County and beyond. Whether you are 80 years old or 8 years old, there are specific ways you can get involved in the life of an orphan! Discover ways to get involved.
Come this Sunday morning at 9am or 11am to hear more and be encouraged in your journey with Jesus. We love you, we pray for you, and we can't wait to see you again this weekend!
Pastor Matt Doan


PS – Join us tonight (Wednesday) at 7:00pm for one of our Wednesday Night Life Classes. In Fellowship Hall, we will have our first installment of "Stories of Change" as we hear the personal journey of Jim Domen, who lived the gay lifestyle for a decade before returning to his Christian faith and eventually becoming a Pastor, a husband to his wife Amanda and a father of two kids. We also are offering, "Discover Jesus Together" in S-5 and "Navigating Your Finances" in W-209. Nursery thru High School Programs also available tonight. Please join us!



Calvary Weekly Email
Sign up to receive the weekly Calvary email of the Pastor's Blog to get biblical insights and ministry updates on life at Calvary as we follow Jesus together.