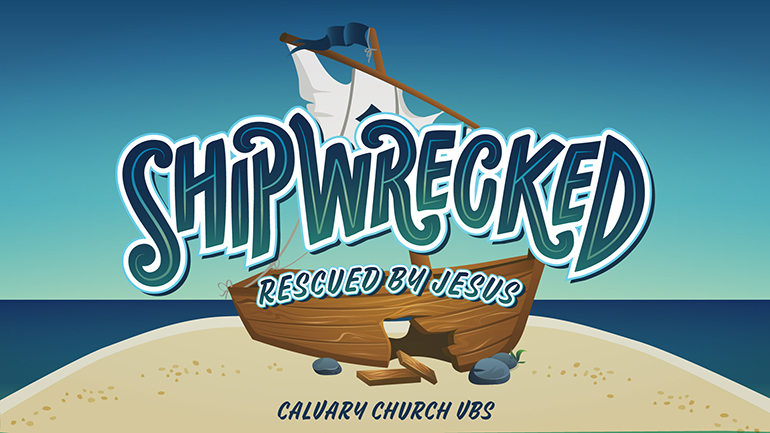 REGISTER FOR VBS
Send your kids on an epic island adventure!
At Shipwrecked VBS (Vacation Bible School), kids discover how Jesus rescues us through life's storms. Shipwrecked is filled with incredible Bible-learning experiences kids see, hear, touch, and even taste!
+ Calvary's VBS is for Kids in Grades 1-6 (In Fall of 2018)
+ Kids with special needs can sign up for the unique VBS Bridge program
+ As a service to our adult VBS volunteers, there is an Early Childhood VBS Program
Note: Children Birth – K MUST be pre-registered


T-shirts will be available this year for $15.
You will be able to purchase them starting in June in the Calvary Town offices or in the Calvary Church lobby on Sunday mornings in the month of July. You will be able to purchase shirts with cash, check or credit card payments.
Online registration for VBS 2018 is now closed
Don't worry though, 1st - 6th graders can still join us by coming to the registration tables on Monday morning and filling out a paper registration form.