CURRENT SERIES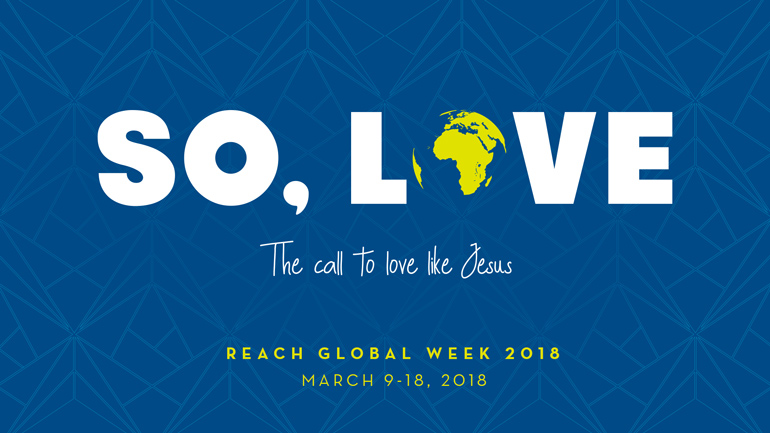 SO, LOVE
REACH WEEK | MARCH 9-18
"Beloved, if God so loved us, we also ought to love one another." 1 John 4:11
Our theme this year is timely: So, Love. God is calling each one of us to to love and reach the world with the great message of salvation through Jesus Christ. Join us for Reach Week 2018 where you will hear, see, and experience opportunities that will challenge you to discover how your life can be used to love like Jesus, change the world and advance God's kingdom.
VIEW THE ENTIRE REACH WEEK SCHEDULE

Remember that Sunday, March 11 begins Daylight Savings, so be sure to set your clocks forward one hour on Saturday night so you can join us at either 9:00 or 11:00 am on Sunday morning. It's going to be a great service you won't want to miss out on!
What to Expect
Here are some commonly asked questions about what to expect on Sunday mornings at Calvary:
When are your worship services?
We would love to see you at one of our Sunday morning services as we gather across cultures and generations to worship Jesus together:
Worship Center · 9:00am + 11:00am (ASL Available)
Samsvick Chapel · 11:00am (en Español)
What is happening for children and students?
Calvary has a a unified spiritual formation ministry from crib to college. We want to partner with families to see the next generation have a vibrant life in Jesus.
CHILDREN'S MINISTRIES at 9:00am + 11:00am
Baby Lane · Birth-36 months · Worship Center Nursery
Playhouse · Preschool/K · Various A,B,C Classrooms
Junction · 1st-3rd Grade · Room D-4
Fuel · 4th-5th Grade · Room C-200

STUDENT MINISTRIES at 9:00am
The Spot · Middle School · Student Underground - Blue Line
EDL · High School · Student Underground - Yellow Line
Learn More about Student Ministries
What is available at Calvary beyond the worship services?
Worship gatherings are a core part of life at Calvary, but there is much more to the Christian life than attending a service each week. Take a next step in your faith and experience the full life Jesus offers:
Get involved locally and globally
How do I get to Calvary?
Calvary is located at 1010 N Tustin Ave, near the 5 and 55, in the heart of Orange County. Parking is accessible by turning off of Tustin Avenue onto either Wellington Avenue or Fruit Street.