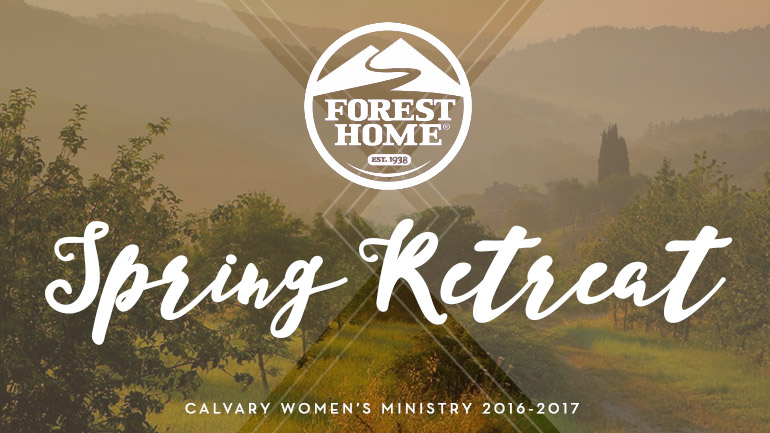 Combine rest, fellowship, relaxation and fun into a weekend away and what do you get? A life-giving Women's Retreat at Forest Home!
Join us April 21-23, 2017 for inspiring messages, Spirit-filled worship, fire-pit conversations and more. For those seeking adventure, go hiking, ziplining or ride the giant swing. For those seeking rest, get a cup of coffee, curl up by the fire with a good book or get pampered with a special beauty treatment (additional cost/optional). In addition to six delicious and nutritious meals, snacks and espresso are available for purchase between meals.
RETREAT SPEAKERS
Heather Avis
Heather is married to Josh and has worked as an Education Specialist. She found herself as a full-time stay at home mom after adopting their three children. Heather currently resides in Southern California and is writing her first book on the awesomeness of all things Down syndrome and adoption. She cares fiercely for the underdog and believes God's goodness and beauty are found in the most seemingly uncomfortable places.
Learn more about Heather
Sharon McKeeman
Sharon is a Christian author, educator, artist and photographer. She is married and has three children that she home-schools. She also experienced pregnancy loss and has three children in Heaven. She writes honest encouragement for women walking through grief so that they can find hope and joy in Christ.
Learn more about Sharon
DeAnna Ramsay
DeAnna is a speaker, worship leader, and blogger. She is also a wife of 16 years and mom of 4. DeAnna has recorded over 50 different albums and commercial jingles and has performed everywhere from the Rose Bowl to NATO Headquarters in Belgium. She and her husband, Jon, have traveled all over the world in ministry--including 3 months in Europe, singing for our U.S. Troops overseas.
Learn more about DeAnna
Katie Quesada
Katie is the Lead Life Groups Pastor at Fellowship Monrovia. She is a graduate of Vanguard University and has started at Fuller Theological Seminary. In addition to Life Groups, Katie also oversees Women's Ministries and the internship program. She and her husband, Danny, live in Monrovia with their daughter, Gracie June. Katie loves connecting people to the Gospel of Jesus through stories and her dinner table.
ROOMING
Calvary Women have reserved standard rooms to share. Each standard room accommodates 4-6 women and includes a queen and twin bunk beds with a shared toilet/shower. Bed and bath linens are not provided.
If you desire a room upgrade, please call Maria Figueroa who can assist you in that process. Her number is 714-550-2489.
When registering, please note your roommate preference(s). We will do our best to accommodate you.
DIETARY NEEDS
If you have special dietary needs, please contact Forest Home directly and speak to someone on their staff. They graciously work to make sure each participant has an enjoyable mealtime. Forest Home: 909-389-2300.
TRANSPORTATION
Transportation to and from Forest Home is not provided.
COST: $280
PAYMENT GUIDELINES
All deposits are non-refundable and due at the time of registration.
The full balance is due no later than March 21, 2017. Any cancellation after March 21, 2017 forfeits full payment.
SCHOLARSHIPS
If financial campership assistance is needed, please request an application by contacting Maria Figueroa at or 714.550.2489.
MORE QUESTIONS?
Call Maria Figueroa at 714-550-2489