New Year = New Series
Happy New Year Calvary Family! We're looking forward to new series on both Sunday mornings and Wednesday nights for the start of 2020. These are great opportunities to reach out, invite someone you know to join you, and hear about the hope and life we find in Jesus!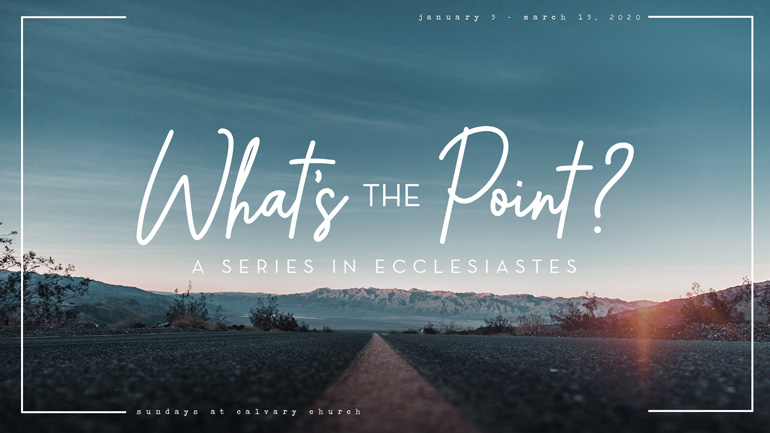 SUNDAYS // JANUARY 5-MARCH 15
What's the point of life? Sometimes it can all seem meaningless. Being good, pleasure, time, money, work and everything else we strive for each day. Does any of it really matter? And, what matters most to God?
Join us each Sunday morning at Calvary as we begin 2020 together, exploring the ancient wisdom of Ecclesiastes and seeking biblical insights into the point of life under the sun.
9:30 AM WORSHIP
· Together in Worship Center
(English with ASL Interpretation)
· Nursery-5th Grade Programs
11:00 AM GROUPS
· Groups & Gatherings for Adults
· Nursery - High School Programs
· Spanish and Mandarin Worship Services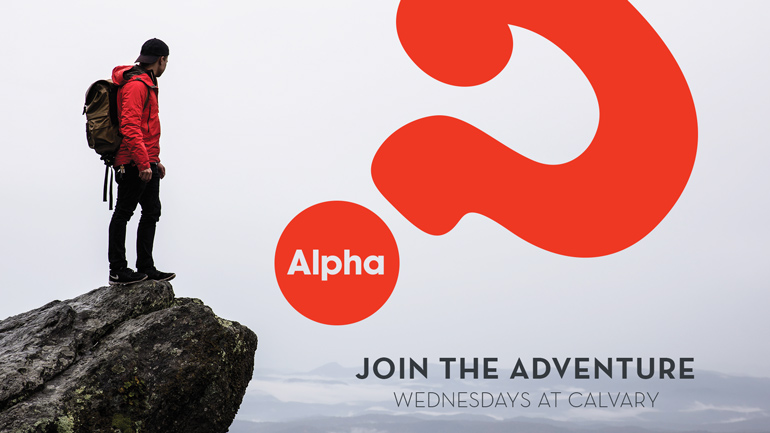 WEDNESDAYS // JANUARY 8 - FEBRUARY 26
7:00 PM FELLOWSHIP HALL

ALPHA is almost here! This is an 8-week journey that will provide a space for you and those you invite to gather for a friendly and open conversation exploring questions about faith, life and God. Who is Jesus? How do I pray? Can I trust the Bible? What is the gospel and Christianity all about?

Bring your questions and your friends and come journey with us. Free coffee and dessert provided each week, too!

Plus, there are amazing programs each Wednesday for Nursery up to High School. Or, consider our other Wednesday Night gatherings including the Pastor's Bible Study, Financial Peace University, or Celebrate Recovery.