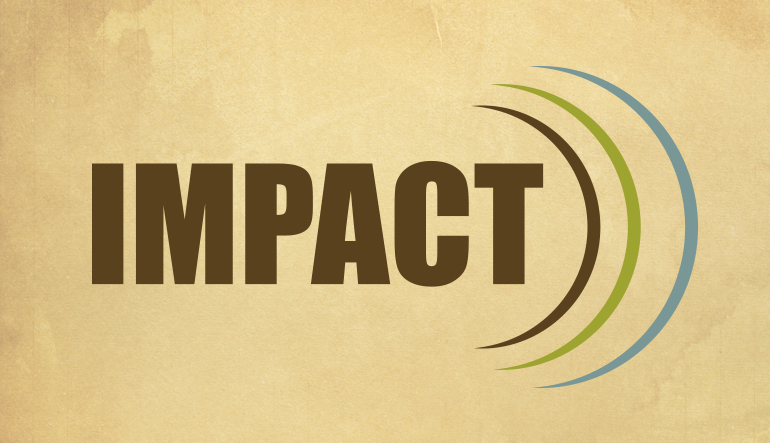 Calvary's IMPACT Ministry is a forum for fellowship, aimed at those 50-65, but age is not the key factor. It's an opportunity to get connected and start building closer relationships among the adults at Calvary.
While IMPACT is not a LifeGroup, our hope is that you can explore the possibility of taking a next step and joining a LifeGroup of someone you meet at an IMPACT event.
There is usually one IMPACT event each month. Some are joint events with SAM (Senior Adult Ministries), but most are independent.


Weekly Events:
Grandparent Matters (Formerly known as "Praying for Your Grandchildren")
1st Sunday of Each Month · 12:30 pm · N-1
Benefit from a greater vision of the role you have with your grandchildren. Join us on the first Sunday of each month at 12:15 pm in Room N-1. Please bring your own lunch.
Retirement Home Ministry: Second Saturday of each month. 9:30-10:30am. We will visit and serve seniors at The Groves of Tustin Assisted Living Home. 1262 Bryan Ave., Tustin. Contact Bob at for further information.
Adult Ministries Bible Study: Wednesdays in Fireside. 1:30pm
Upcoming Events:
Adult Ministries Dinner: Tuesday, November 20, 6:30pm. Fellowship Hall. Guest speaker Pastor Dave Mitchell: "Thanksgiving Reflections" Tickets $15/ea. Available for purchase on the patio on Sunday's. For more info contact Beth Green at 714-914-1644
Christmas Open House: Sunday, Dec. 2, 2018 at the home of John and Leslie Sherman 214 E. Santa Clara Ave., Santa Ana, 92706 Seniors (ages 66+) 1:30-3:00pm Impact (ages 50-65) 3:00-4:00pm (ages 40-50) 4:00-5:00pm Bring your favorite holiday appetizer or dessert to share (enough for 6 people)
Duffy Boat Harbor Cruise: Saturday, Dec. 8, 2018 6pm-8pm Cost is $20/person. Join us for a fun 2 hr. tour of the Newport Harbor in a duffy boat and see all the gorgeous homes along the waterfront decorated for Christmas. Snacks/appetizers provided, but bring something else along to share. Bring your own hot or cold beverages. Contact Johnna Jolley to RSVP: 951-520-5906
January Events:
Gene Roberson Concert: Sunday, Jan 13, 2019 4:00pm Samsvick Chapel.
Adult Ministries Dinner: Tuesday, Jan. 15, 2019 Israel Trip Recap
Game Night: Impact & Young Adults Monday, Jan 28, 2019 6:30pm in W-209.
Some Examples of Previous IMPACT Events:

• Special musical events in Fellowship Hall
• Wildflower hike
• Game night mixer with SAM and Young Adults
• Progressive dinner "Walk through Mayberry"
• Beach parties during the summer
• Murder Mystery Night/Dinner
• BBQ and movie night in a home
• Annual True North Retreat
• Christmas Open House
• Christmas Lights Boat Ride
Impact "Flash" Weekly email sent out every Friday with information on the week's or month's happenings as well as prayer requests, opportunities to serve, etc.
Impact "News"
Monthly newsletter - emailed out the first of each month to keep our adults in tune with what is happening during the month, opportunities to participate or serve, and birthdays for the month.
SIGN UP TO RECEIVE IMPACT EMAILS
To learn more or receive updates about upcoming IMPACT events, please contact Stephanie at 714-550-2455.