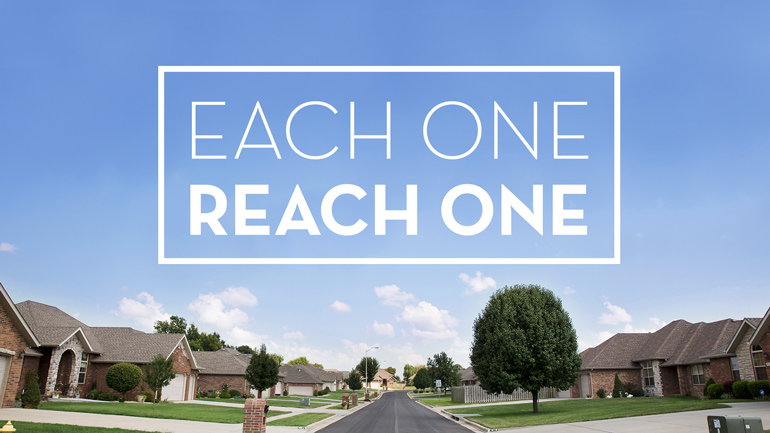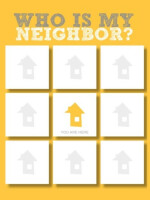 Last year, we shared the dream of having each one of us reach one person with the good news of Jesus by 2020. The first action step towards this vision was launched with the "Orange County Rescue Mission Grocery Bag Challenge." We encouraged each one of us at Calvary Church to go meet and interact with 8 neighbors. As we metour neighbors, we also invited them to join the fight to end hunger in Orange County by filling up a bag of groceries for the O.C. Rescue Mission.
So that is the dream ("Each One, Reach One") and the project ("OC Rescue Mission Grocery Bag Challenge"). Now, let me share with you the heart behind the dream and project…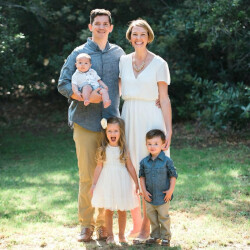 Ellie (age 4), Benny (age 3) and Charlie (age 1) are siblings who attend Calvary Church along with their parents Gregg and Teresa. They are a loving and fun family whom we cherish having as part of the larger family at Calvary.
One day, when the kids are older, their grandmother, Eileen, will tell them about their spiritual history and how it all goes back to Loretta Dr.
Give me a moment to explain…
Loretta Dr. is a classic Orange County suburban street which winds through neighborhoods in Santa Ana and Orange. Throughout the years, several families who have attended Calvary have lived on Loretta Dr. One family in particular is Don and Gail Gum. Don and Gail have been members of Calvary Church since 1963! They moved into their house on Loretta Drive in 1962 and raised all five of their kids in that home.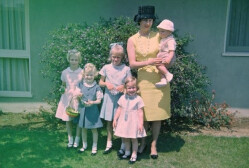 Don went to be with Lord last June, and I had the honor of officiating Don's memorial service in Samsvick Chapel. Don was infamously known in the Loretta Dr. neighborhood as the guy who would come home from his job as an aerospace engineer and mow his front yard lawn still wearing his work clothes!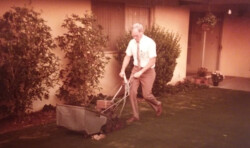 The Gum family had the gift of seeing their house and neighborhood on Loretta Drive as their mission field. They opened their home to foster children and helped take care of kids in their neighborhood who needed a little extra attention. The Gum's always seemed to have extra seat at the table as they raised their four girls and son. The Loretta Dr. neighborhood loved the Gum family. In fact, at Don's memorial service, there were dozens of neighbors who came up to me and shared about how special the family is. One of the neighborhood kids who hung around their house back in those days was a little 4th grader named Eileen Willis.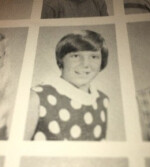 Eileen's life was changed by living across the street from the Gum family. The Gum's invited Eileen to Calvary with them and every Sunday from 4th grade thru high school, Eileen would jump in the Gum's station wagon and come to church with the family. Eileen met Jesus in a real way at Calvary through the influence of the Gum family. Eileen eventually grew up and married Kurt Angier, had four boys that she raised at Calvary and became one of our volunteer small group leaders for our high school group.
Today, three generations of Eileen's family, including little Ellie, Benny and Charlie, have been impacted with the good news of Jesus because of the Gum family's influence on Loretta Dr.
Isn't this amazing! Imagine what God wants to do in your neighborhood? Could there be three future generations of families who will love and follow Jesus because of your influence in your neighborhood?
May the Lord Bless Us as Each One of Us, Reaches One,
Matt Doan
Reach Pastor