Estate Planning Event
"How to Best Love Your Heirs"
with Jim Wise – Ron Blue Trust

Saturday, November 3, 2018
9am – Noon | Student Underground | FREE

Take a step towards learning how to protect the hearts of your heirs and see your estate used for expanding God's Kingdom by attending this free estate planning seminar. Come Discover:
o How your estate plan could help or hurt your children or grandchildren.
o What you can be doing now to prevent this.
o What to do now to mold good stewards instead of inheritance squanderers.
o Based upon known assets, how we and our kids have the unique opportunity to fund
reaching the world for Christ as never before.
o How to structure your estate plans to accomplish the above.


Discover more about Calvary's Generous Living Financial Discipleship Ministry - CLICK HERE


---


ABOUT OUR SPECIAL GUEST PRESENTER: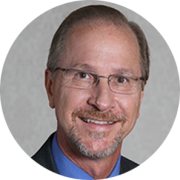 Jim Wise
CFP®, CAP®, ChFC®, CLU®, CKA®
Ronald Blue Trust Sr. Partner and
Sr. Private Wealth Advisor
As a CERTIFIED FINANCIAL PLANNER and an experienced wealth advisor to individuals, families, and businesses, Jim uses his objective perspective to help clients make wise financial decisions, live generously, and leave a lasting legacy. His goal is to help those he serves have the clarity and confidence to focus on the things that matter most to them. Jim and his team integrate financial planning, investment management, and trust services into financial plans tailored to his clients' needs.
Active in his church and community, Jim frequently teaches for various churches and organizations, including Kingdom Advisors and National Christian Foundation. He also teaches a weekly Bible study in the Lake County Jail. Jim has written two books, a Bible study workbook entitled Five Steps to Financial Freedom (2003,
Hensley Publishing) and Spiritual Gifts, Plain and Simple (2008, VMI Publishing).
Jim and his wife, Lori, live in Orlando, Florida with the youngest of their six children.