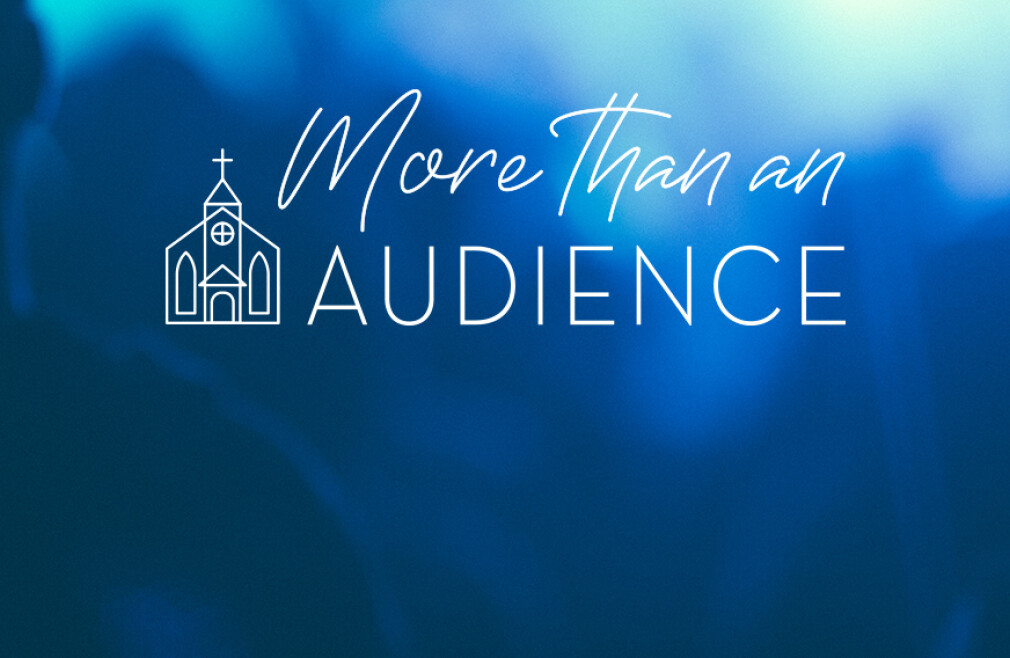 Every Sunday, from 09/20/2020 to 11/01/2020
,
9:00 AM - 12:15 PM
UPDATE: Beginning Sunday, October 4th, we will have services at 9:00am and 11:00am, livestreamed online and in-person on campus at Calvary with indoor and outdoor venues available. There will also be programs for Children and Students. DISCOVER MORE


---


ABOUT THIS SERIES

Have you felt sidelined to your couch in this season? How do we move forward as followers of Jesus and pursue the common calling we have as His church?
Join us each Sunday, September 20 - November 1, for MORE THAN AN AUDIENCE. This pivotal 7-part series will dig into scripture, exploring who we are as a church through our essential purposes of worship, living in community, having spiritual friendships, giving, serving, and reaching out locally and globally. We are the church and we are on the move!
---
ONLINE
Look below for ways to watch, sermon notes, kids' activities to do at home together, and more.
• English 9am + 11am - Watch Here
• Español 9am + 11am - Mira Aquí
ON CAMPUS
Join us at Calvary for worship with indoor and outdoor options available. No RSVP needed for English Services. Sign up for Kid's Program Here
• English 9am + 11am - (ASL at 9am)
• Español 9am + 11am - Registrate Aquí