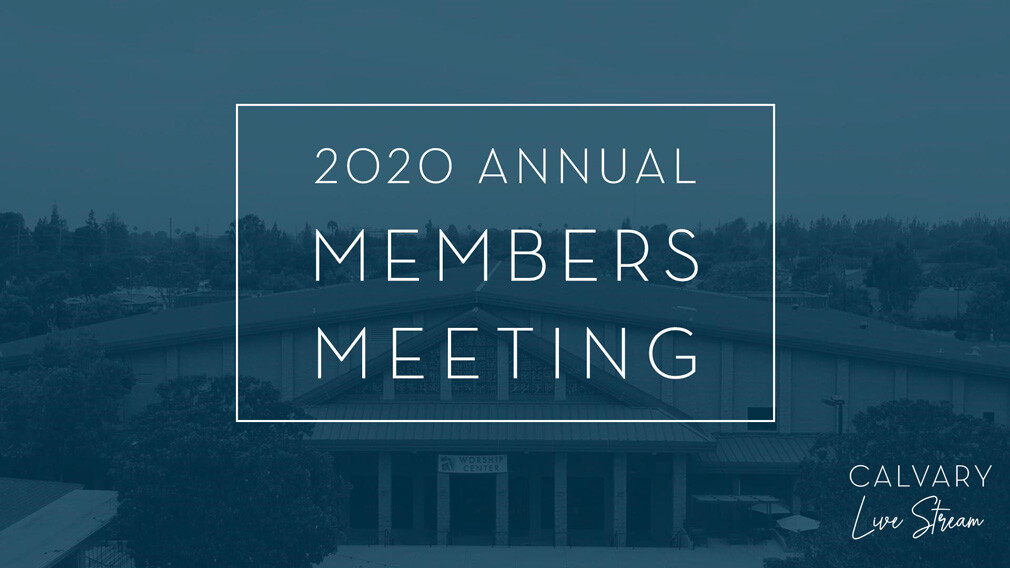 Sunday, May 24, 2020
,
10:45 AM - 11:15 AM
Join us for our first-ever online Annual Membership Meeting on Sunday, May 24 at 10:45am. (Look below for ways to connect via Zoom or phone call). The meeting will be held immediately following the All-Church United Service with English, ASL, Spanish together at 9:30am.
This meeting is for all members to attend online as we share important leadership updates, stories of God at work locally and globally, and hold the annual elder affirmation vote.
You may participate in that vote online during the webinar or by the mail-in ballot being sent to all active members (If you do not receive a printed mail-in ballot by May 18, please call the church office at 714.973.4800)

Elder Nominee Ballot- English Elder Nominee Ballot- Spanish

You may also call in and listen toll-free (855) 586-7606