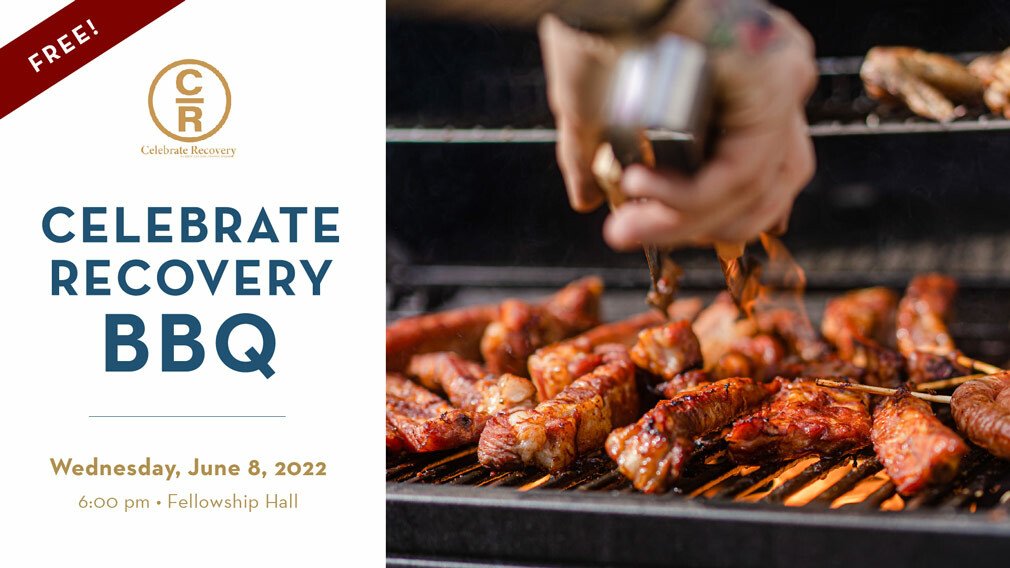 Wednesday, June 08, 2022
,
6:00 PM - 8:00 PM
Wednesday, June 8
6:00 pm · FELLOWSHIP HALL · FREE!
Everyone is invited to come enjoy a great BBQ, hosted by Calvary's Celebrate Recovery ministry. You are welcome to stay after for the weekly gathering at 7:00 pm for a time of Music and Worship, followed by Teaching and Encouragement. Ages 18+ are invited.
Celebrate Recovery is a Christ-centered twelve-step program and a ministry of Calvary Church of Santa Ana. We are a safe haven where people who are hurting can experience hope and healing in a Christian community.
For more information, call 714.550.2322
Learn more about Celebrate Recovery