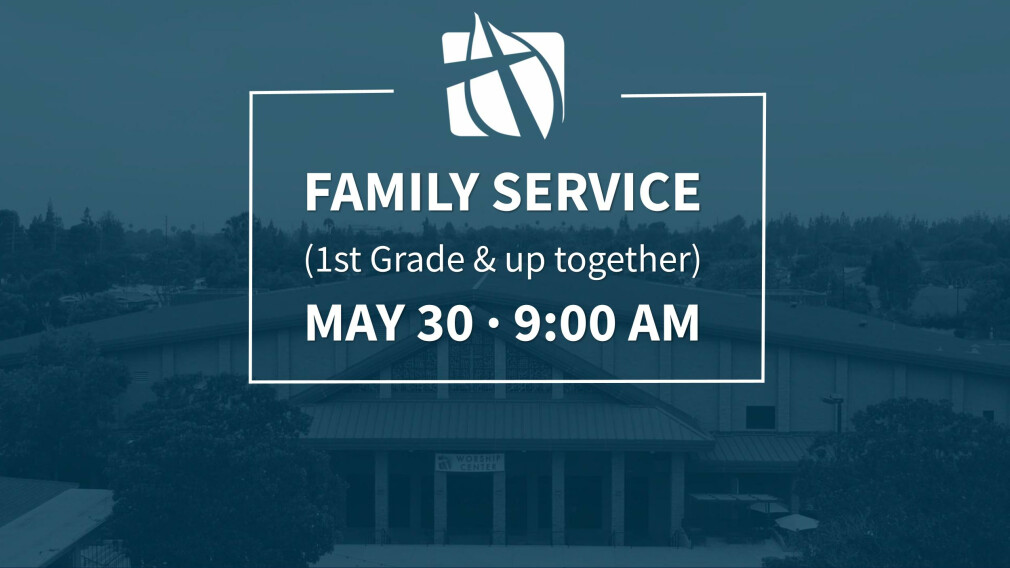 Sunday, May 30, 2021
,
9:00 AM - 10:15 AM
This will be a morning with kids 1st Grade and up in the Worship Center with their families (Nursery - K programs available). We'll be continuing in our series Worth the Risk through 2 Timothy. So join us as we worship together and celebrate lives changed by Jesus with water baptisms. This is a memorable moment for those being baptized as they declare their faith in Jesus. Each testimony in baptism gives evidence that Christ is still changing lives, and that is something worth celebrating!
We'll also be holding our Annual Meeting at the beginning of the service to provide some leadership updates on life at Calvary and vote to affirm new Elders (voting will be available in-person and online during the service). Discover more about who the Elders are and the role they play in our church family - Click Here
BIOS DE LAS ANCIANOS NOMINADOS

And, be sure to check out the LifeGroup Preview after the service on the Patio for ways to connect in community this summer!
---
ON CAMPUS
Join us at Calvary with live music and teaching indoors, and viewing available outdoors on the Patio during the 9am English service.
• English/ASL 9am - Worship Center & Patio
• Español 11am - Chapel
ONLINE
Click below to find ways to watch on our website, Facebook, or Youtube. We also have kids' activities for families to do together. Plus, find helpful resources and next steps to take as you participate in church at home.
• English 9am - Watch Here
• Español 11am - Mira Aquí
---



Are you interested in being baptized?
To learn more about baptism, please join us for a one-hour class to learn about the method and meaning of this biblical command. You'll also be given all the details to help prepare you for what to expect at your baptism.
Come discover more about baptisms, by joining us for one of our Baptism Classes during one of the dates and times listed below (Room location coming soon):
Sunday, May 16 at 11:00am - On Campus
Sunday, May 23 at 11:00am - On Campus

Can't make the class, but would like to be baptized? contact us to learn more at