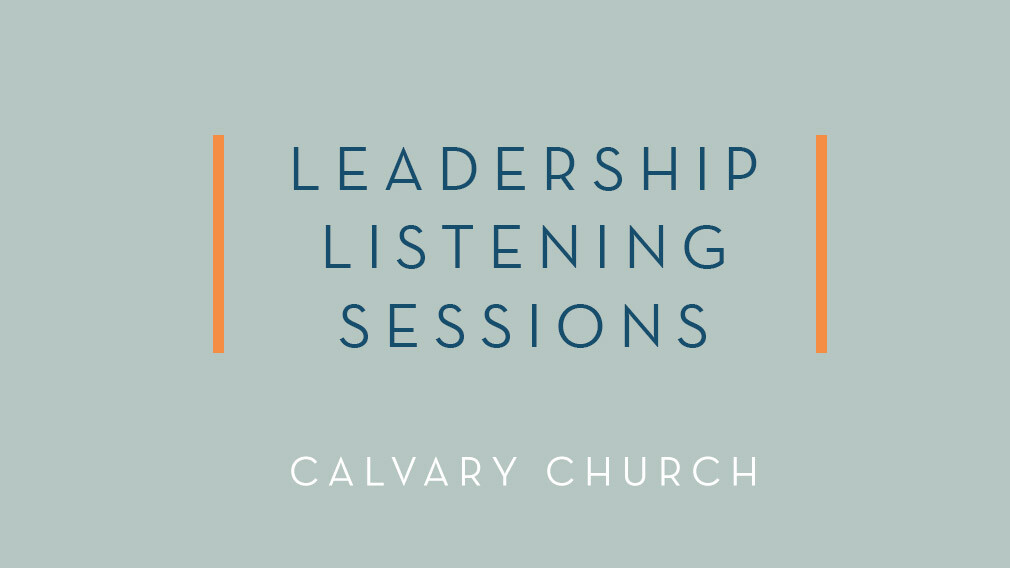 Wednesday, January 13, 2021
,
7:00 PM - 8:00 PM
We want to hear from YOU
We want to give everyone in our church family an opportunity to share your thoughts with our church leadership through a Leadership Listening Session that will be available both in-person and online.
These are small groups meeting with a few elders and a couple pastors where we will briefly share the heart behind how we have responded as well as our hopes for the future. Then we will spend time listening to your hopes for the future of Calvary Church regarding regathering and ways we can pursue God's mission for Calvary moving forward.
We have two dates available to start and we will create additional breakout sessions and times as needed.