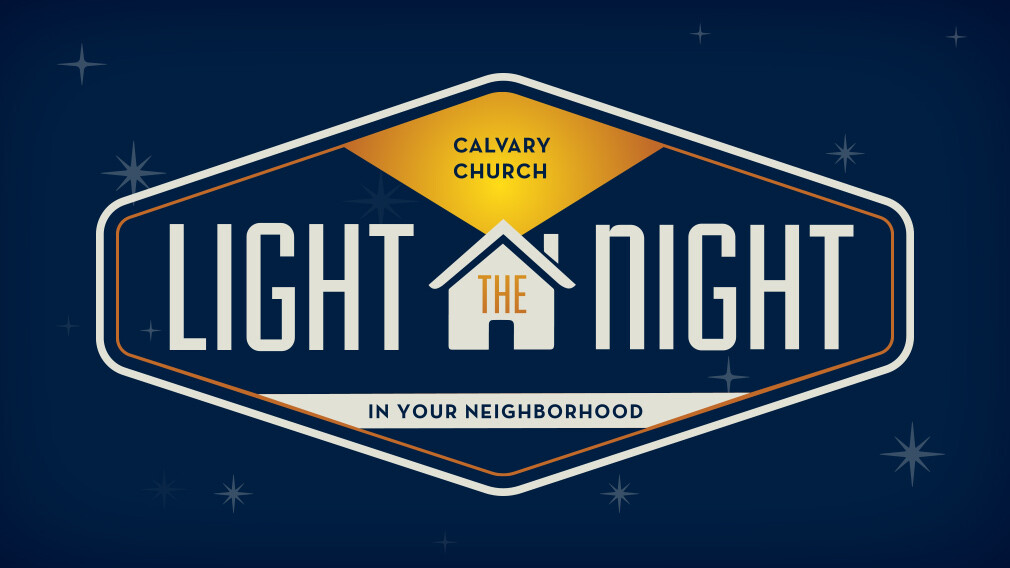 Saturday, October 31, 2020
LIGHT THE NIGHT

As we enter into Fall, we begin to smell pumpkin spiced lattes and see candy in every store aisle. We also start thinking about Calvary's giant fall festival…Light The Night!
As we all know, 2020 has been an unusual year with lots of changes and adjustments. Unfortunately, it seems unlikely and potentially unhealthy to have 4000 people on our campus for our traditional event. With that being said, Light The Night will look a bit different this year.
This year we are presenting 'Light The Night in Your Neighborhood!'
That's right, this year we are asking Calvary Church, School, and Preschool families to light the night in their OWN neighborhoods! That will probably look different for many of us, but our hope is that we can practice the art of neighboring through hospitality, generosity, and prayer!
Jesus reminds and challenges us in Matthew 5:14-15- "You are the light of the world. A city set on a hill cannot be hidden. Nor do people light a lamp and put it under a basket, but on a stand, and it gives light to all in the house. In the same way, let your light shine before others, so that they may see your good works and give glory to your Father who is in heaven."
We want to shine our light for Jesus by being intentional, friendly, and generous neighbors! Here are some ideas for you and your family to be a light on October 31st:
Host a pumpkin pie party on your front lawn
Pass out lots of candy to trick-or-treaters
Set up a free hot apple cider stand for neighbors
The options are endless!
We would love to hear and see what you come up with, so be sure to tag @calvarylife in your photos or hashtag #calvarylife!
Thank you for your understanding and support! We are praying this year we will be a blessing to your family and others as we ALL share the Light of Jesus Christ with our neighbors!

Check out Photos froM LTN 2019