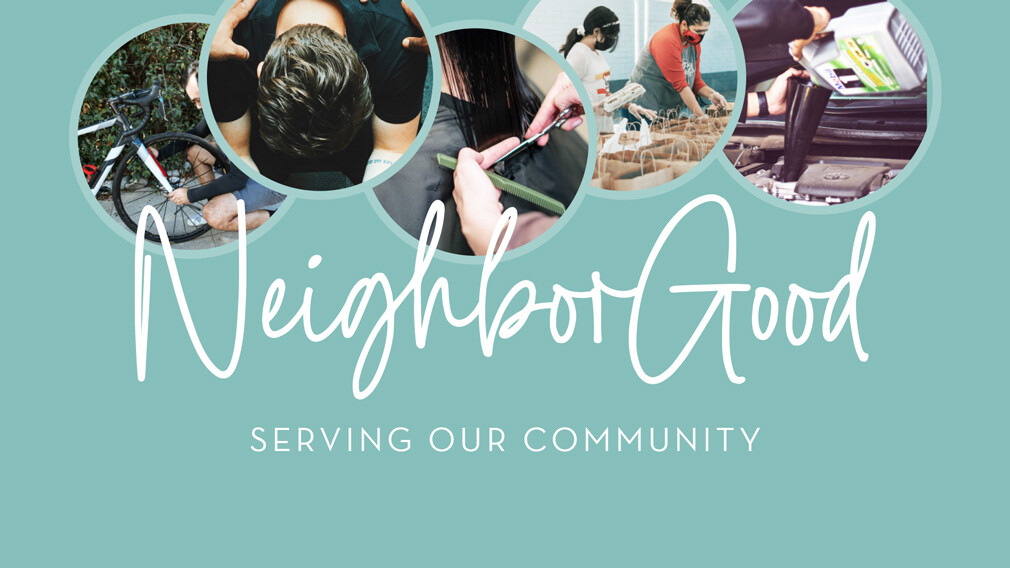 The purpose of this day is to serve our Orange County neighbors through intentional acts of service, with no strings attached. We consider you our neighbor if you have a need we can help meet, and would love for you to attend our annual NeighborGood Day being held on our church campus!
El propósito de este día es servir a nuestros vecinos del Condado de Orange a través de actos de servicio intencionales, sin ataduras. ¡Lo consideramos nuestro vecino si tiene una necesidad que podamos ayudar a satisfacer, y nos encantaría que asistiera a nuestro Día Anual del Buen Vecino que se lleva a cabo en el campus de nuestra iglesia!
SATURDAY, JUNE 10
9:00 AM - 11:30 AM

The following will be available, all for FREE thanks to the generosity of our volunteers and non-profit partners:
Lo siguiente estará disponible, todo GRATIS gracias a la generosidad de nuestros voluntarios y socios sin fines de lucro:
Hair Cuts / Cortes de pelo
Immigration Help / Ayuda de Inmigración
Food Pantry / Despensa de alimentos
Prayer / Oración
Bike Repair / Reparación de bicicletas
Car Wash / Lavado de autos
Oil Changes (must pre-register) / Cambios de aceite (debe registrarse previamente)
If you would like a free oil change, please register below. Spots are limited. We need to know your vehicle information in order for our mechanics to accurately service your vehicle!
Si desea un cambio de aceite gratuito, regístrese a continuación. Los lugares son limitados. ¡Necesitamos conocer la información de su vehículo para que nuestros mecánicos le den servicio con precisión!

Want to come help?


Join us as we spend the morning serving our community by providing free resources for those in need around Calvary. Whether you have a special skill that we can utilize or simply hands that are willing to help, we need you to make this happen!
Únase a nosotros mientras pasamos la mañana sirviendo a nuestra comunidad proporcionando recursos gratuitos para los necesitados en Calvary. Ya sea que tenga una habilidad especial que podamos utilizar o simplemente manos que estén dispuestas a ayudar, ¡necesitamos que haga que esto suceda!