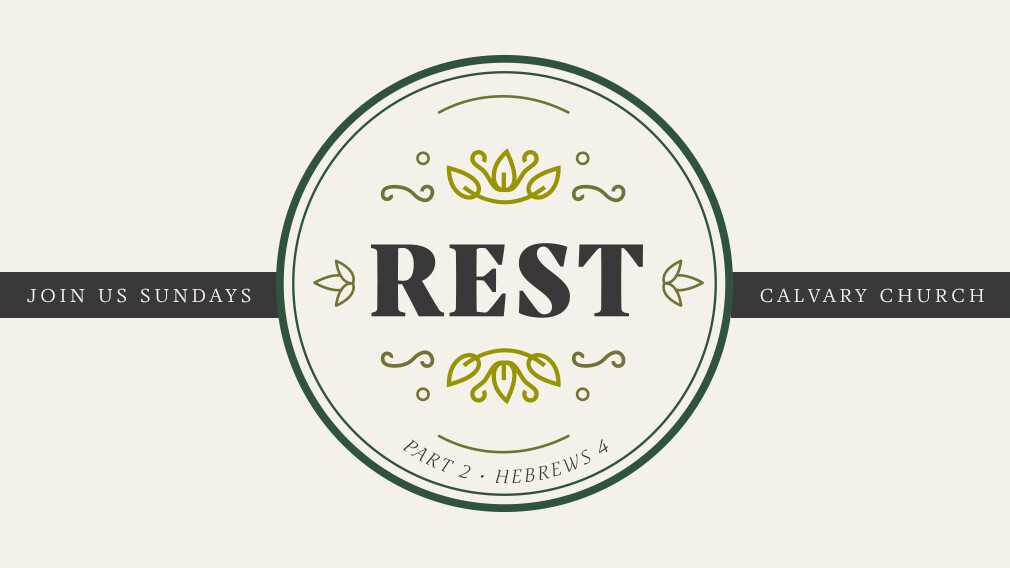 Every Sunday, from 05/17/2020 to 06/21/2020
,
9:30 AM - 10:45 AM
"You have made us for yourself, O Lord, and our heart is restless until it rests in you." Augustine

Before the coronavirus pandemic quarantine, many of us were trying to maintain life at an unsustainable pace, rushing from moment to moment and chasing after thing to thing. Now, much of that has stopped — so why do we still feel exhausted?
The reason is because rest isn't just about stopping. According to Hebrews, there is a rest that belongs to God and is given by God. True rest is about being with Jesus.
In this new day, we need a refreshed understanding and experience of biblical rest. Let's discover more about this gift of rest each Sunday morning, May 17 - June 21, at 9:30am. Together, may we learn to cease from striving out of our own strength and self-sufficiency and learn to rest more fully in God's presence and provision.
---


You can find ways to watch on our website at calvarylife.org/live where you can also find resources like sermon notes, kids' activities, and more.