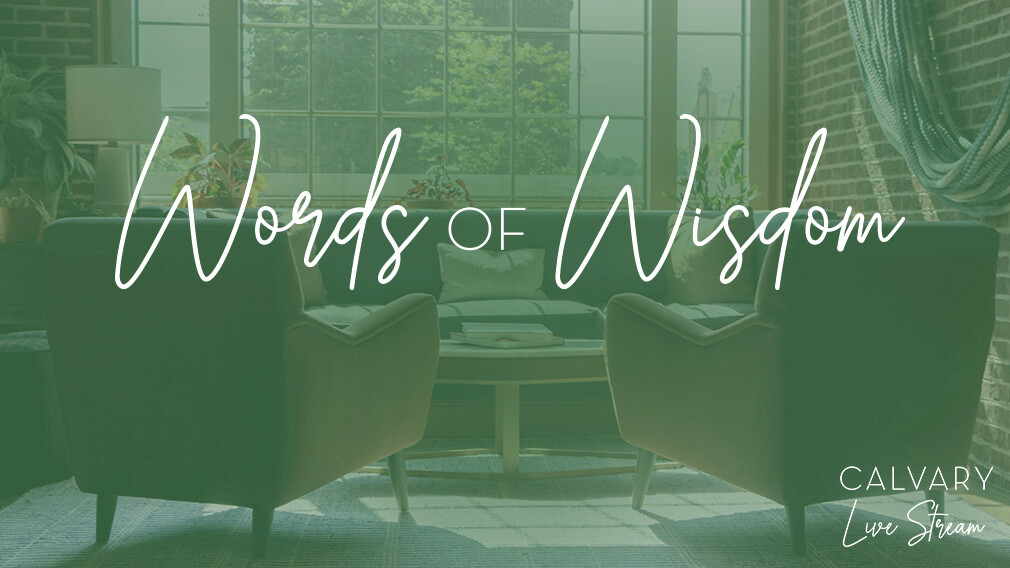 Every Monday, from 03/30/2020 to 05/21/2020
,
7:00 PM - 7:30 PM

While the future seems uncertain, we rest in the truth of God's Word and the wisdom it provides. So, join us on Facebook Live Monday nights for Words of Wisdom. Learn how to apply biblical and practical principles to your life in this new season.
On May 11, Shannon Reese will be talking with Dr. Karen Bergstrom about personal growth during this season. Dr. Bergstrom is a licensed Townsend Leadership Director, Executive Coach, and Chief Programs Officer for Safe Families.
On May 18th, Shannon Reese will wrap up this season talking with Robert Carter, LifeGroups Pastor, as we continue our discussion of personal growth in the context of community.
Drop your questions in the comments of Facebook Live or send topic-related questions to before 6:00pm Monday night.
Note: You do not need a facebook login to watch the live event - only to comment, like or share). Click the button below to find our facebook page.