All of the main construction is done for the Student Underground and we are waiting on final inspections. Our elevator was fully upgraded and the State elevator inspection is scheduled for this week, along with our final County fire inspection. After we pass those inspections, we can schedule the final building department inspection. Finally, when we pass that, we can officially occupy the space!
Please be praying this week for all of our inspections to go smoothly so we can move into this space quickly and not have additional costs of things that need to be changed. Once we are cleared to move in, then we can finish decorating the space, move in furniture and games, and get it set up for ministry. If everything goes smoothly, we want to open for the start of summer.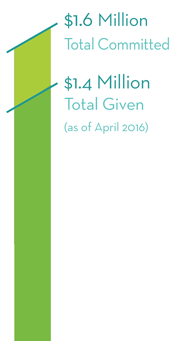 Thank you for your continued prayers and financial support to make this project possible. From a financial perspective we haven't had to take out any loans which is a huge blessing. If everyone completes their pledges through the end of this calendar year, the project will be fully paid for! Your contributions are helping to fulfill the vision to see students at Calvary Church develop a vibrant life in Jesus. This is our heart for this generation, and for generations to come.
Give to the Generation Project Here

"That the generation to come might know,
even the children yet to be born,
That they may arise and tell them to their children,
That they should put their confidence in God
And not forget the works of God,
But keep His commandments."
PSALM 78:6,7