We are excited to let you know the Calvary Student Underground construction has been making significant progress! Here is a brief recap and update on the project.
The Generation Project launched a year ago to raise the funds needed to finish the last phase of Calvary's Restoration Project: converting our old Nursery in the C-building Basement to a new Student Underground. Calvary's leadership has a passion for reaching the next generation for Jesus, and creating a dedicated space for our Middle School, High School and College students will strengthen ministry to those age groups.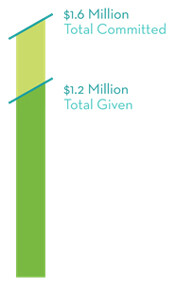 We now have commitments totaling the $1.6 million needed for the Generation Project, so we are moving ahead and finishing construction! Generation Project commitments go through December 2016 and we have received $1.2 million to date. Thank you so much for your generosity.
Your contributions are enabling the current construction with all of the walls now finished and the infrastructure almost done. Over the next month work will be completed on the air conditioning, fire sprinklers, fire alarm, painting, plumbing and electrical. We hope to have all of the flooring, cabinets, and final touches done by the end of this year. We will then finish installing the audio/visual systems and furnish the space so that we can open the Student Underground for ministry use in early 2016.
Please continue to pray for this project: that the construction workers would be safe, the city inspections would be smooth as we finish, and that we'd receive all the funds needed. If you would like to change your commitment to the Generation Project, please let me know at any time so we can keep our budget accurate. You can contact me at or 714-550-2313. Any additional funds received over the final need will go to furnishing the student space and toward future campus improvements.