We are excited that the Calvary Student Underground is now underway. The Generation Project launched six months ago to raise the funds needed to finish the last phase of Calvary's campus restoration, converting our old Nursery in the C-building Basement to a new Student Underground. Calvary's leadership has a passion for reaching the next generation for Jesus, and creating a dedicated space for our Jr. High, High School and College students will strengthen ministry to those age groups.
So where are we at now on the project? Over the New Year holiday weekend a pipe burst in the old Nursery and flooded the basement. What was a surprise to us was known by God—we were able to use the insurance funds from this accident to cover the first step of required demolition work.
Also, the city recently approved our building permits after a 10-month review process, so we are currently underway on construction of the next phase which is to get all of the walls framed in with electrical and plumbing.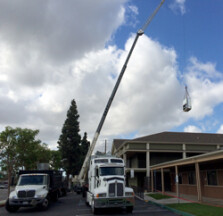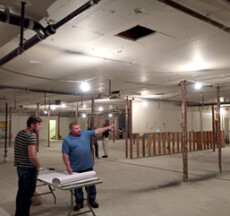 Many have already responded with commitments to the Generation Project campaign to raise the $1.6 million needed in order to finish the Student Underground. And, we're almost there with only $285,000 more to be committed!
This included converting all of the outstanding Restoration Project commitments to Generation Project commitments, which go through December 2016. We will only proceed with the final phase of the Student Underground once we have enough pledges and unpledged giving to cover the total amount needed.
Thank you so much for your generosity, prayer and continued support.
To make a new commitment to help support the vision - click here
To change a previous commitment to the Generation Project, or if you have any questions, please contact Pastor Michael Welles directly at 714-550-2313 or .