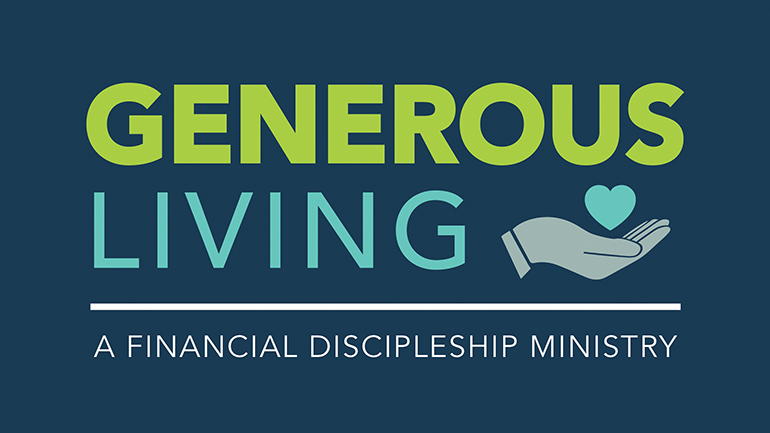 Like our faith journey, growing as a manager of God's resources is a continuous process. These classes and tools are offered so you can learn to better manage God's money, get out of debt, and grow in your calling to give the way God intends.
---

Classes · Workshops · Journey · Coaching · Resources · Volunteer
---

Foundation Classes
A 2-step process with courses that teach God's role and our role in our finances, money decision making, how to achieve your goals and financial peace.

· Step 1: Navigating Your Finances God's Way
Wednesdays starting September 5 | 7:00 pm | Library
Learn what the Bible says about Money, Time and your Talents. Gain financial wisdom for today and tomorrow.

· Step 2: Financial Peace University
Wednesdays, January 16 - March 13 | 7:00 pm | W-209
Learn the practical aspects of how to beat debt, build wealth, find bargains, invest for the future, give like never before, and more. This class can change your view of money and how you manage it.
Learn More and See Upcoming Classes


Workshops + Seminars
These workshops address various topics providing a Biblical foundation with practical steps to equip you to be a faithful steward.

· Budget & Get Out of Debt Workshop
Saturday, January 12 | 9:00 am-Noon in W-Conference North

· OVERFLOW: A Life Refreshed by Generosity
Sundays, February 3-24, 2019 | 11:00 am-12:10 pm | G-211

· Planning Now for Beyond 65 Workshop
Saturday, February 23 | 9:00 am-Noon in W-Conference North

· Estate Planning Seminar: "How to Best Love Your Heirs"
2019 TBA
Learn More and See Workshop Schedule

Retreat: Journey of Generosity
Explore the life-changing message of generosity and its power to bring joy, freedom and purpose in a relaxed, retreat-type setting. Hosted in Spring & Fall. Check back for details of future events.

Coaching: Financial Hope
Financial coaching guides one on how to manage your money God's way with Biblical financial principles, practical application and encouragement with accountability.
Please contact Ray Pertierra at or 714-550-2358

Resources & Files
The links below are assets to provide you with trusted advisers, recommended reading and budget planning files.
Calvary Professional Partners Directory
Generous Living Recommended Reading List
Personal Financial Profile (PDF)
Personal Financial Profile (Excel)
Debt Reduction Calculator (PDF)
Debt Reduction Calculator (Excel)

Financial Discipleship Ministry-Volunteers
We are looking for couples or individuals with a heart for stewardship who are willing to be trained to be financial disciplers to those wishing to grow in their financial stewardship journey.
Requirements:
A steward's mindset
A servant's heart
A perfect financial picture is not a requirement
Benefits:
Have an eternal impact
Will improve your own marriage
Be part of saving a marriage before it starts
It's fun!
For more information, please contact Ray Pertierra at 714-550-2358 or
Volunteers are also needed to assist in set-up and hospitality at Generous Living Workshops. These generally take place at Calvary Church on Saturday mornings.