Dear Calvary Family,
As I reflect on the last ten months serving the Lord and all of you as the Senior Pastor of Calvary Church, I am struck by how incredibly generous you are as a church. This group of people steps up.
You have stepped up to serve during our new Sunday morning services as greeters, ushers and Children's Ministry volunteers. You have stepped up to raise 6000 pounds of food for the Orange County Rescue Mission through our grocery bag neighboring initiative. You have stepped up to continue giving generously to the work that God is doing in and through Calvary Church. So many of you have been a model of consistently serving in all the areas of our church and community.
You have also stepped up to embrace a lot of changes in this season. I'm so proud to be part of a church that is willing to be generous even with our personal preferences to make the Good News of Jesus the most important thing in our lives. I want to directly and sincerely thank you for that. I'm so excited to see this mission of Each One Reach One be lived out and see hundreds, if not thousands, of people become followers of Jesus through us.
As we approach the end of the year we wanted to make you aware of our financial needs and the dreams that we have for the future. We are currently 5% behind budget for general and 18% for missions after the first 5 months of the fiscal year. This mean we need to receive $670,000 for general and $210,000 for missions by December 31st to get back on budget.
We have some dreams for the future as well. We want to make our outdoor gathering spaces more comfortable and inviting to spend time connecting with friends and family. We want to keep improving our security for ministry on Sunday and for our school throughout the week. We want our street-front and signage to be engaging to the community driving by us every day so they know they are welcome here. We want to have more funding for reaching out to our neighborhoods with creative and interesting initiatives.
We ask for you to pray about how you can either continue to give or start giving toward the local and global ministry of Calvary Church. You can make a year-end contribution today at calvarylife.org/give or bring your offering to any of our worship services through the month of December.
If you have questions or want to make a year-end gift of stock (or from your IRA for some additional financial planning benefits) please contact our Executive Pastor, Michael Welles, at or 714-550-2313.
Most of all, I wanted to take this moment as your pastor to say thank you. Thank you again for all you do and all you give to make this church such a vibrant community and beautiful place.
May the Lord bless you and keep you,

Pastor Eric Wakeling
---
THIS YEAR AT CALVARY | Annual Report
This report provides a look into how the finances and resources of Calvary Church are being used for ministry here in Orange County and around the world. Thank you to those who give so faithfully and generously. We appreciate your continued support and look forward to what God will do in and through Calvary as a result of your giving.
---
Joining the ECFA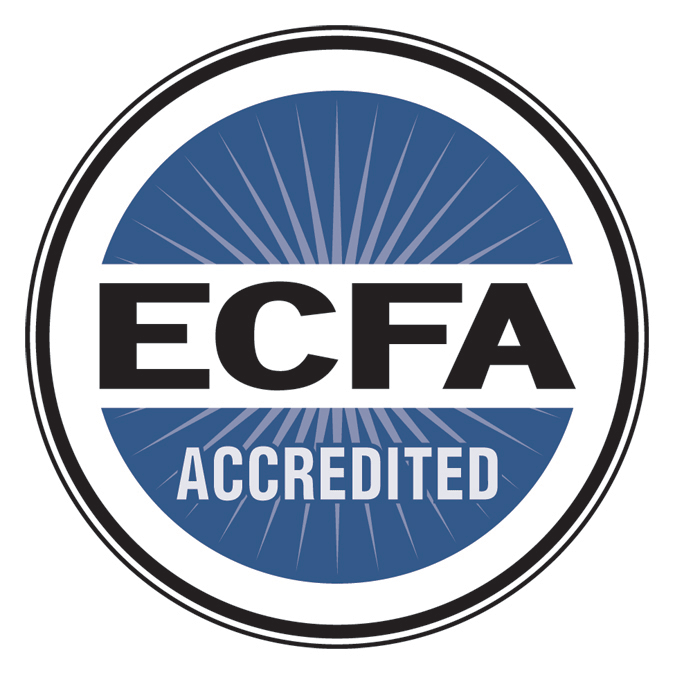 We strive to be good stewards of all God provides for Calvary's local and global ministry. In addition to our annual audit process, we have now also joined the ECFA (Evangelical Council of Financial Accountability) to follow their best practices for financial management of ministries. This accreditation agency is dedicated to helping Christian ministries earn the public's trust through adherence to Seven Standards of Responsible Stewardship. Read below for more details of how Calvary is making a difference locally and globally.
---

We now have several options available for simple and secure digital giving:
Online: By electronic check or credit card at calvarylife.org/give
Mobile App: Search "SecureGive" in App/Google Play Store and follow prompts.
Text: 888-280-4456 with amount and keyword: General, Missions, ENF, GP or Camp. Consider saving the number in your contacts for future use.
Learn About Other Ways to Give
Learn More
Please contact us at or 714-973-4800 for more information on any of these areas of stewardship.