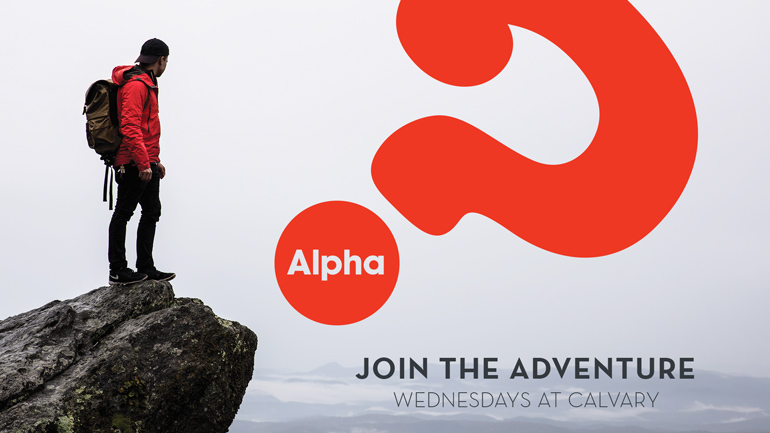 What is Alpha?
An 8-week course where you can come explore some of life's big questions about life, faith, the Bible and Jesus, over a time of learning and group discussion.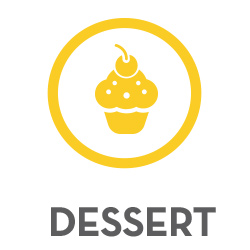 When is it?
Wednesdays at 7:00 pm
January 9 - February 27
Calvary Church - Worship Center Lobby

Where is it?
Calvary Church of Santa Ana - Worship Center Lobby
1010 N. Tustin Ave, Santa Ana CA 92705
Why go?
To have open, honest conversations about all the things you've always wanted to ask but never thought you could…and to do so over a relaxed time of learning and group discussion.


Who should go?
Alpha is for anyone with questions about how, where, and if God fits into this life. If you're wondering who Jesus is and what all the fuss is about, then Alpha is for you. Or you may have been following him for a while but still have some big and basic questions. Come and ask all your big questions in a non-threatening, non-judgmental environment.


Stories from Previous Alpha Courses at Calvary
What People are Saying about Alpha at Calvary...
• I needed to learn more about Christianity. I felt unjudged. It was a good place to ask questions.

• I have been in difficult times and found community here. Supported. Real-ness.

• I got busy and kind of fell away from God and lost my Christian friends. But now I want to break out of that and live for God.

• I felt like I was going to church on Sunday not really understanding, maybe just going through the motions. Before I probably would have said I was a Christian but now I don't think I was before. I am now. I am eager to learn and live the life God has intended for me.

• I was uneasy about the Christian faith, didn't know if I was right for it. I'm more open to learning now. I'm hungry.

• My faith is stronger.

• I am new to the faith. I felt lost. Now I am motivated to learn more.

• I came full of questions. It helped me clear up some barriers to understanding Christian beliefs.

• It gave me the ability to respond to others more biblically.

• My faith has gotten better just by taking this course. It has helped me understand more.

• I want to serve the Lord even more and not be lazy or afraid. At our table, we know what each other are going through, we've grown closer, we share trials, etc.

• Before the Alpha Course I was less aware, less knowledgeable, and less excited about the Christian faith. Now, I'm committed.

• I loved being able to share with each other.

• Before, I was a Christian, but not totally connected and with recent circumstances I have needed spiritual comfort. I am growing in Christ.

• I'm much more willing to openly share my faith.

• I really enjoyed how Nicky Gumbel simplified what it means to be a Christian and what Jesus did for us. I am more knowledgeable of how to pray.

• Before, my faith wasn't as strong as it should be. I had a lot of questions and was unsure about things in the Bible. Now I am no longer unsure. I learned more Bible verses and could relate to many of the topics each time I attended.

• It reaffirmed my faith. I loved seeing an Alpha helper holding someone else's baby the whole time. I thought it blessed that family. I know it would bless me.

• It reinforced that Christ is worth living for.

• I am reminded to not waste any more time in my life on not being an on-fire Christian. I was able to be transparent and not be judged.

• Before I was not very devout. It answered many questions about Christianity. Now I'm more focused on further developing my relationship with Christ. I'm looking forward to discipleship.

• I have been having a lot of questions about life and this course really came at a good time. I had a lot of questions answered.

• I am more connected to other people.

• I feel more of a connection in my faith.

• I am a very confused individual in search of answers. I have come to question my faith. I was skeptical even. I was catholic by faith before. Now, I'm a believer. Still with questions but it's ok. It's ok to have questions. I would have liked for the course to continue.
---

Children and youth programs available:
Baby Lane · Birth-36 months · A-101
Playhouse · Preschool/K · A-102
Junction · 1-3 Grade · D-4
Fuel · 4-5 Grade · C-200
The Spot · 6-8 Grade · Underground Blue Line
HSM · 9-12 Grade · Underground Yellow Line
Find Out More
For more information on the Alpha Course, how to sign up, or how to help with the ministry, contact Jill Nielsen 714.550.2341