Leadership
Back to Staff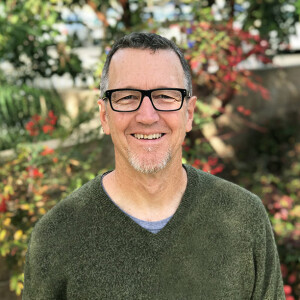 John Norton
At age two, John's family came to Calvary and since that time he has had the privilege of growing up at Calvary and raising his own family here, attending for 52 years.
John accepted Christ at 10 years old with the help of his parents after a choir practice in the children's program at Calvary. Years later as a high school senior he rededicated his life to Christ, realizing that what he had been taught over the previous 18 years would only be meaningful if he lived it out in a real way in his day-to-day life. From that point it's been a continual journey of learning to be like Jesus in every situation God has placed him.
John has participated in a range of ministry areas, leading 4th grade, in Student Ministries, as a College LifeGroup leader, led multiple short term mission trips, small group leadership and mentoring/discipling. He also has served on various ministry teams at Calvary including the Elder Team from 2004-2009.
John and his wife, Cathy, own a small marketing and graphic design company, serving a variety of clients for 15 years. The benefit of being self employed has allowed them the opportunity and flexibility to be engaged in the lives of young people.
Cathy and John have been married for over 30 years. Their family of three children, Molly , Sarah and West, was expanded by two more as both daughters married in 2016.
Term: July 2019-June 2022