Leadership
Back to Staff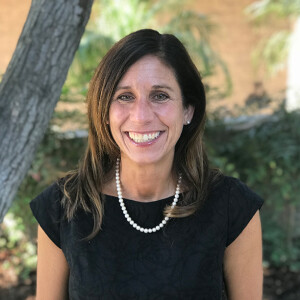 Leah Hess
Head of School (K-8)
office: 714-973-2056
What do you do at Calvary?
Every day at Calvary, I joyfully serve the teachers, students and parents by sharing my love for Jesus. Often times you will find me bustling around campus caring for students, collaborating with teachers, being a detective, selling snacks to raise money for special programs, organizing community service events, singing silly songs during spirit assemblies or playing wiffle ball at recess.
How did you become a follower of Jesus?
I came to know Christ through the love that was shown to me by a very special lady, who later became my mother-in-law. Linda was, and still is, a mentor and spiritual leader in my life. When I really needed guidance, Linda showed tremendous care and concern by loving me through her servant's heart. The encouragement I received stretched and challenged me to own my own faith. I am so thankful to be able to experience His love and grace everyday as a result of the influence Linda had, and continues to have, in my life.
Hometown: Philadeplphia
Education / Training: Shippensburg University BSEd, University of California Educational Therapy, Trained in Seeing Stars by LindamoodBell, Dyslexia Solutions, Gesell Developmental Assessments, and studied00 at the Benchmark School, a research-based school, with an amazing out
On Staff At Calvary Since: 2012
Favorite Bible Verse: Micah 6:8
Children: Austin, Sage, Ellah, Taffy (dog), Leo (cat)
Married to: Josh
Married since: 1994