There are hundreds of people serving here at 1010 N Tustin Ave and around the world. The men and women listed below represent a small piece of that larger picture of the body of Christ at work as they guide the ministries of Calvary Church. Whether on staff or a voluntary member of the Elder Board, all those who provide leadership for Calvary need your encouragement and prayers.
« Back to Leaders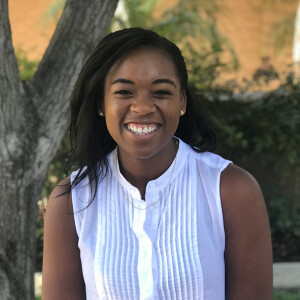 Courtnie Dowdy
High School
office: 714-550-2385
What do you do at Calvary?
I help lead the High School Ministry at Calvary (Grades 9th-12th). Each week we invite students to engage with Jesus, friends, and caring leaders together. I have the honor of shepherding high school students at Calvary, with an emphasis on the female students.
How did you become a follower of Jesus?
As the kid of a pastor, I spent the majority of my life in and and around the church building. However, it was not until my final years of High School that I actually began to understand the gospel that gathered the folks that filled the building. Through the pursuit of intentional relationships and actually opening my Bible with a sincere hope to understand, Christ became more than an idea I heard about, but a very real God that cared for me in a very real way. In these moments I chose to embrace my need for this perfect Savior, accept Him as the most essential part of my life.
Hometown: Fontana, CA
Education/Training: Pepperdine University: BA Political Science. MA of Theology (In Process)
At Calvary Since: 2016
Favorite Bible Verse: Ephesians 2:4-5