There are hundreds of people serving here at 1010 N Tustin Ave and around the world. The men and women listed below represent a small piece of that larger picture of the body of Christ at work as they guide the ministries of Calvary Church. Whether on staff or a voluntary member of the Elder Board, all those who provide leadership for Calvary need your encouragement and prayers.
« Back to Leaders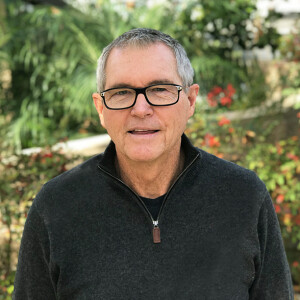 Ron was raised in a Christian home and accepted Christ as his personal Savior when he was nine years old. His mother and his Sunday School teacher were instrumental in leading him to Christ.
Ron, his wife Nancy, and daughters Kristen and Shelley began attending Calvary Church in 1984. Ron and Nancy became members in 1986. Their daughter, Shelley and her husband, Steve Davis also are members of Calvary and attend with their two children. Ron has served in youth ministry, led couples Bible studies, and served on the church building committee. Prior to attending Calvary Church, Ron was an elder at Covenant Presbyterian Church of Orange.
Ron is a real estate developer and investor, and currently is the owner and chairman of a real estate development company in Orange County. He is also a very active community volunteer. Ron has been a CASA (Court Appointed Special Advocate) volunteer for children who have experienced abuse or neglect. Ron is a former Chairman of the Board of Olive Crest, a non-profit organization dedicated to preventing child abuse. Ron is affiliated with such Christian organizations as The Seed Company, Josh McDowell Ministry, and The Jesus Film Project.
Ron and his wife have been married for 44 years, have two daughters and five grandchildren. Two of their grandchildren attend Calvary Christian School. Ron and Nancy enjoy hiking, boating, and attending their grandchildren's activities.
1st Term: July 2017-June 2020