There are currently 90 missionary families, whose work around the world is supported monthly through the people of Calvary's Faith Promise gifts. (Some missionaries are not listed below because they are retired or serving creative access people-groups.) To learn more about how Calvary supports missionaries, or even how you can become a missionary, check out our Global FAQ.
« Back to Missionaries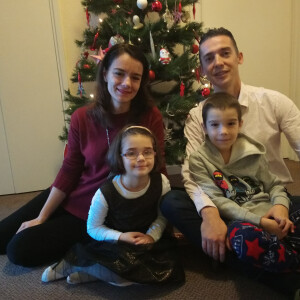 Lenci and Alta Mene
Albania | Christian Aid Mission
Lenci preaches, does translation work, and writes for the Albanian church. In addition, he serves as an adjunct professor at a Bible Institute and is a leader with a student organization. Alta disciples young women who come to Tirana to attend university. The family is currently in Edinburgh, Scotland, as Lenci works on his PhD in Philosophy.