There are currently 90 missionary families, whose work around the world is supported monthly through the people of Calvary's Faith Promise gifts. (Some missionaries are not listed below because they are retired or serving creative access people-groups.) To learn more about how Calvary supports missionaries, or even how you can become a missionary, check out our Global FAQ.
« Back to Missionaries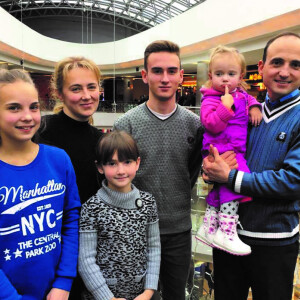 Oleg and Marina Reutki
Moldova | New Hope Eurasia
Oleg and Marina's goal is to reach the next generation through youth clubs, ministry to public schools, orphanages, teen transitional homes, and camps. They also work with churches and government agencies to fight human trafficking. A major international outreach for their team is to distribute Bibles in Muslim countries.